Achieving seven day services is an ambitious goal for the NHS – it requires a whole system approach, write Jodie Sinclair and Alastair Currie
It was no surprise that Jeremy Hunt opened his "most important speech as health secretary" recently with a reference to Mid Staffordshire and patient safety.

He then went on to set out his vision for seven day services.
It is clear that patient safety is the primary driver behind this policy.
Taking up the challenge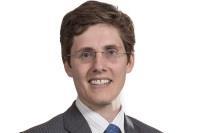 It's also clear that many medical professionals are already committed to it. But engagement with this principle has not been universal and many organisations have been slow to take up the challenge – understandably, given the enormous financial challenges faced by trusts and the apparent contractual and policy hurdles in the way.
We have been working with trusts over a number of years to explore how to optimise and derogate from national terms in order to achieve financial and service plans, including implementing seven day services where needed.
Key considerations
Our view is that a whole system approach needs to be taken, focusing not just on consultants but on all multidisciplinary teams and support services. Key considerations include:
definitions of "core hours" and "out of hours", with greater consistency across staff groups and with extended timings;
removal of "opt-outs" from weekend working (as may now be imposed for new starters from 2016); and
smart management of sickness absence and intelligent rostering to maximise staff utilisation.
What about cost?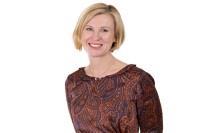 However, while many trusts are looking at the ability to require staff to work differently, only a few are asking us about the elephant in the room: cost.
Those that do are considering restricting the definition of "premium time", or varying it on a case by case basis (so that it might apply to mid week days rather than weekends).
Others are interested in optimising costs by removing travel time from on call working time and looking at staff incentivisation options.
There has been little movement on NHS terms and conditions over recent years, but that will need to change. Areas identified by the recent NHS Pay Review Body report, such as moving back the eligible unsocial hours pay time from 8pm to 10pm, are likely to be areas of particular interest ahead of future negotiations with unions.
As the report noted, employers in other industries did not provide more money for working on Saturdays.
Although some movement may come from the national negotiations over the next six months, trusts need to be proactive at a local level.
There is considerable scope for trusts to take ownership of the contractual parameters for the implementation of seven day services, whilst minimising the financial impact, as our experience has proven.
Jodie Sinclair and Alastair Currie are employment law partners at Bevan Brittan