NHS England director sets out details on where tech funding boost is coming from
£400m of transformation funding "ringfenced" for technology projects
Follows Jeremy Hunt announcing £1.8bn for paperless NHS goal
No new money for the NHS from the Treasury
At least £400m of NHS transformation funding has been "ringfenced" for technology projects, NHS England's digital lead has said.
New details have emerged about how the health service will fund a significant increase to its flagship digital programme.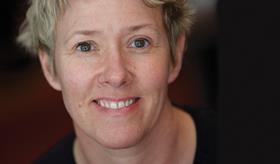 Jeremy Hunt announced on Sunday that £1.8bn was being earmarked to make the NHS paperless at the point of care by 2020. It was previously understood this would be largely funded out of a £1bn investment secured in the spending review.
The health secretary did not say where the money was coming from but HSJ found out there will be no new money from the Treasury.
NHS England director of digital technology Beverley Bryant told a conference today it had so far been agreed that £900m of the £1.8bn would be capital and £400m would be revenue. The revenue element would come from the sustainability and transformation fund.
Negotiations between the Department of Health and NHS England about the remaining £500m are ongoing.
Ms Bryant told the Westminster Health Forum: "We still haven't finished the planning but £900m of that £1.8bn is capital to the front line… and £400m of revenue will be made available to the front line."
She added that NHS organisations had told NHS England they needed revenue as well as capital funding. She added: "I am extremely pleased that amongst the transformation settlement that we got from Treasury, NHS England has ringfenced money for technology.
"Broadly, this is a fantastic achievement… to achieve this level of commitment to achieving those ambitions of a paper-free NHS."
NHS England announced in December it was using some of the additional funding secured in the spending review to invest in a £1.8bn sustainability and transformation fund.
However, an NHS England board paper published in December explaining the rationale behind the fund did not directly mention technology. It said the "transformation element of the fund is intended to support the ongoing development of new models of care along with the investment identified to begin implementation of policy commitments in areas such as seven day services, GP access, cancer, mental health and prevention".
Ms Bryant set out how funding would be distributed. She said: "I have got a profile [for allocating the money] for all the five years. There is some capital in 2016-17, we are planning what we are going to do with that, and that will become clear [in March]. A lot of the revenue is back-ended.
"The capital is more front-ended and the revenue is more back-ended, generally, but there is revenue and capital available in every year."
She said local digital roadmaps, which are due to be submitted in June, and how organisations score on the new digital maturity index, due to be published in March, would "form the basis" for how funding is distributed. She said she expected "everybody would get some money" through the process.
Ms Bryant also endorsed the Carter review's recommendation for a "meaningful use" clause in provider contracts, which would require trusts not only to purchase new technology but also deploy it to a satisfactory level.
Asked if she backed Lord Carter's recommendation, she said: "Of course. What we are trying to do is line up all the leavers.
"Meaningful use is still really central to our thinking… The digital maturity assessment has been done in a way to measure use by clinicians rather than software bought. The definition of paper-free at the point of care is based on the meaningful use principle."