Electronic patient records are seen as essential to delivering better care, yet some evidence suggests they can actually contribute to clinician burnout. How to address this was the key topic on the agenda for a recent HSJ webinar, as Claire Read reports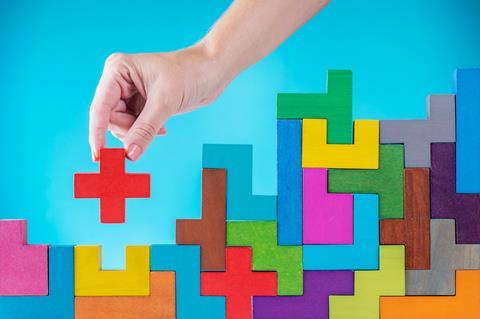 Other sectors have a tendency to creep into discussions about healthcare digitisation. Questions are asked about why many clinicians are still dealing with paper records at work when, for instance, they deal with banks and airlines and even retailers entirely online.
Sponsored by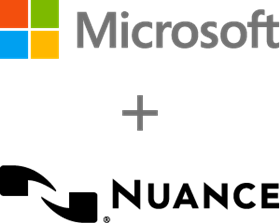 It seems a persuasive argument but, for Jonathan Cowley, there's one big difference between moving to an electronic patient record in a hospital and opting to do your banking online.
"An EPR isn't like using your mobile phone and downloading an app," says Mr Cowley, a consultant colorectal surgeon at Calderdale and Huddersfield Foundation Trust as well as its chief clinical information officer. "With an EPR, we're forcing people to use a system that we have decided to acquire and we have to mould people to those systems."
Mr Cowley was speaking at a recent HSJ webinar. Supported by Nuance Communications, part of Microsoft, the event considered the issue of electronic patient record usability.
It is an area of increasing concern. For while the consensus is that such systems are essential to delivering more joined up and integrated care – to the extent that NHS England expects all hospitals to have an EPR in place by 2025 – there is evidence that, as currently implemented, such setups can actually serve to contribute to clinician burnout. It's notable that NHSE has conducted EPR usability surveys to try and get a deeper understanding of the issues here.
Complex systems
"These systems are very complex," stressed Mr Cowley. "With the major electronic patient record [systems] we have in the UK, there are many different ways of documenting the same thing and it's trying to ensure there is standardisation. Because, fundamentally, if our end users do not like the software, they will find ways around doing things in the way we would like. The biggest challenge for a digital health team is to make sure that we get people to use the software."
Failing to consider usability issues is, in short, a recipe for an unsuccessful implementation of an EPR. "Giving someone a tool – whether it's a cardiac arrest piece of kit or an ECG machine or whatever else – is not quite good enough. They need to feel they know how to use it, are comfortable using it, are able to suggest how it would best fit with them and their workflow," argued Jay Mehta, a GP registrar in North Central London and a staff governor at Royal Free London FT – where he previously served as a chief medical information officer.
"Clearly there are some decisions along the lines of: 'This is the software we've purchased.' But within that, it's how do end users get the opportunity to feel like they own it, to feel like they have the ability to change it if their clinical workflows change. Having that ability to iterate and improve is really important," he added.
Getting EPRs right for clinicians requires a close relationship between users and IT teams
It's an ability that Umang Patel considers from two perspectives. Dr Patel is chief clinical information officer at Microsoft, but also a practising clinician – he's a paediatrician at Frimley Health FT. And he emphasised that, with either hat on, his belief is that implementing an EPR is a beginning rather than an end.
"It's about going: 'We've got EPRs, what can we do next? What's really exciting about delivering better patient care – how can we start serving from more of a population health perspective, how can we prevent illness versus simply curing it? How can we help our colleagues stop feeling the burden of having to deal with 100 things in 100 different ways?'"
He continued: "Every Friday when I go into the wards I'm reminded of how far we've got to go and every Monday when I hit Microsoft hours and speak to colleagues at Nuance it's how do we put all of that together in some way that will hopefully lead us to the next stage of healthcare transformation."
Sweat the small stuff
That often means getting the basics right, he argued. "I like this idea of doing small stuff first, marginal gains." Nuance, for instance, provides voice recognition software which integrates with EPRs. This can help reduce the amount a clinician needs to type into a system, whether when recording information about patients or ordering tests.
All panellists agreed getting EPRs right for clinicians requires a close relationship between users and IT teams. For William Kenworthy, chief medical information officer at Royal Free London FT, it's particularly important this relationship recognises the areas of expertise of each party.
"Although clinical leadership is important, it's no substitute for technical expertise," he argued. "Being a clinician who understands an electronic system and who's technically interested does not make you a data scientist, necessarily. It doesn't make you a software engineer, it doesn't make you a database builder."
Dr Kenworthy's interest in healthcare digitisation, and EPRs in particular, came initially from the data potential of such systems. He suggested focusing on this could be a means of engaging more clinicians in EPRs, and in enhancing usability.
"I think where people feel disengaged [from EPRs] is that they don't see the benefit of the datasets that we can create at the drop of a hat. The thing that got me really excited about the EPR and following the correct workflows was capturing the data to learn about patient populations and improving safety.
"One of the big things I think I'm an advocate for is a quality improvement approach to EPRs – trying to bake in a quality improvement methodology to electronic health record deployment, maintenance and development," he concluded. Undoubtedly that constant improvement will need to have usability as a core theme.
An on-demand version of this webinar is available.
To access it, visit here and click play.
If you had previously registered as a viewer for the event, you will be able to view the recording immediately.
If you had not previously registered, you will be prompted to complete a form and then be sent information on how to access the recording.