Academic health science networks will continue after their licences expire in March 2018, says AHSN Network chair
Liz Mear says new report shows "really massive" contribution AHSNs are making
NHS England backing comes ahead of publication of national review examining AHSNs' remit
Academic health science networks have NHS England's support to continue after their five year licences expire in March 2018, a senior figure has told HSJ.
AHSN Network chair Liz Mear said NHS England had given assurances despite the networks' remit currently being examined by a government commissioned innovation review, which is expected to be published next month.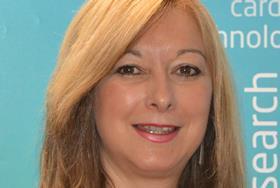 Ms Mear said: "NHS England says it wants AHSN coverage across England beyond March 2018, which is great, so obviously we've made a mark and a difference."
She said that an AHSNs impact report, launched this week, showed the "really massive" contribution the networks were making to the NHS's innovation and wealth creation drives.
The report said benefits generated by AHSNs in 2015-16 included: "Three million more patients benefiting from innovation through the NHS Innovation Accelerator, 500 new products or services introduced to the NHS, 365 strokes prevented; saving lives, reducing disability and saving almost £8.5m to the NHS and social care."
The impact assessment comes ahead of the expected publication of the accelerated access review next month. The review is tasked with coming up with ways to speed up "access to drugs, devices and diagnostics for NHS patients".
The review's interim report in October said: "We will continue to consider questions around AHSNs' remit."
Ms Mear said the AHSN community felt "really positive" about the review but she did not know what its findings would be.
The review, by led by Guy's and St Thomas' Foundation Trust chair Sir Hugh Taylor, is the second recent review to scrutinise the AHSNs, following an examination of NHS improvement and leadership capacity last year.
The review raised concerns about the "remote, fragmented and unclear" architecture of NHS improvement organisations and said that the 15 AHSNs "should continue" but not be "discouraged" from merging.
Ms Mear, who is also chief executive of the North West Coast AHSN, said she was not aware that any of the networks were considering merging, though the Greater Manchester AHSN had merged with its strategic clinical network.
She rejected suggestions made privately to HSJ by several senior NHS figures that AHSNs that had not developed around one of the six academic health science centres were less productive.
Ms Mear said an independent study by the National Institute for Health Research, to be published in September and currently being peer reviewed, gave "really robust evidence" that there was not a "disparity" in performance between AHSNs with or without AHSCs.
She said: "[The study] looked at five AHSNs, some which had AHSCs and some which didn't… and they didn't find that those with an AHSC did any better."
Ms Mear, who will chair the AHSN Network until November, also said that AHSNs were "complementary" to the 44 sustainability and transformation plan areas.
She said AHSNs had a unique role in the STP process because they were able to act as impartial "honest brokers" between commissioners, providers and other parts of the system.
AHSNs have had a challenging existence since they were launched with some fanfare in May 2013. Central funding allocations have consistently been cut since their creation, including a 20 per cent cut for the 2016-17, meaning around £40m is being shared between the 15 networks.
AHSNs have future beyond 2018, says network chair
1

Currently reading

AHSNs have future beyond 2018, says network chair

2