Medication errors harm patients and cost the NHS money – but with the right approach they can be significantly reduced.
A 2018 study from researchers at York, Manchester and Sheffield universities found that there were likely to be 237 million medication errors a year in the NHS and this could play a role in 22,000 patient deaths. An estimated 712 people died as a direct result of avoidable adverse drug reactions and medication issues led to 181,626 extra bed day1.
Sponsored by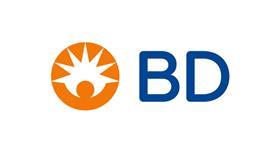 The cost to this to the NHS is hard to measure: researchers suggested close to £100m but said it could be far more. As well as the costs of extra care for patients, there is compensation paid to patients who are harmed. Between 2013-14 and 2018-19 NHS Resolution had 1,780 claims in which medication errors were a factor: payment was made in just under 1,000 cases at a cost of more than £51m2.
This is not just a UK problem: in 2017, the World Health Organisation announced a goal of reducing medication errors by 50 per cent by 20223. The UK government has been keen to tackle this with a push to introduce electronic prescribing in hospitals.
At BD we are aware of the burden that medication errors put on the NHS and are working with NHS partners to improve this. We know we don't have all the answers and may not be able to deliver all elements of the solution, but we feel we can help our NHS partners to reduce the harm and cost which such errors cause.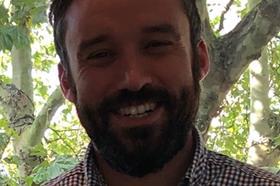 Our aim is to help the NHS to deliver the right medicine to the right patient at the right time and in the right dose by the right route. We want to be part of the conversation around reducing medication errors and the benefits that can bring to the NHS.
One of our key offers is connected medication management – a joined up ecosystem of medication management, from the point of diagnosis to administration of medication to the patient, all delivered, measured, and viewed electronically.
This isn't about buying an expensive hardware and software but, it is about working with existing systems to ensure that organisational goals are met. These goals might include enhancing patient safety as well as reducing costs through stock control and waste reduction and improving efficiencies to release healthcare professionals to do their work.
Many of these goals are particularly pressing as covid and the need for enhanced infection prevention has reduced the beds available to the NHS and put additional strain on staff. Anything which can free up their time for hands-on patient care is welcome at the moment.
Some of the impact of connected medication management is to reduce the risks for human error at all points in the chain, whether it is in prescribing, dispensing or administration. But it goes beyond that. It's about better stock control in the pharmacy, reducing the costs associated with expired medicines and automatically replenishing stock including that which needs to be held on wards. It's about being able to track medications from prescription through the dispensary to the point they are administered to the patient and using barcode technology familiar to anyone who visits a supermarket. It's also about getting, mining and analysing data from the existing systems to enable trusts to better manage all of this.
Patrick Wilkinson – Marketing Manager BD UKI

Nick Rodger – Head of Marketing and Market Development BD UKI
References:
1Prevalence and Economic Burden of Medication Errors in the NHS in England. Rapid evidence synthesis and economic analysis of the prevalence and burden of medication error in the UK. Rachel A Elliott et al, 2018.
2NHS Resolution FOI Request – Medication Errors (Part 1) Available at: https://resolution.nhs.uk/wp-content/uploads/2020/11/FOI_4350-and-FOI_4351_Medication-errors.pdf. Requested on 11 February 2020
3WHO Launches Global Effort to halve medication-related errors in 5 years. Available at: https://www.who.int/news/item/29-03-2017-who-launches-global-effort-to-halve-medication-related-errors-in-5-years. 29 March 2017
Connecting MedSafety and efficiency
1

2

3

Currently reading

Connected medication management – How can BD help make it a reality?

4