Being able to fully leverage data has the potential to revolutionise how care is delivered, writes Javier Gonzalez Durio
Digitalisation during the pandemic
Early in 2020, we were suddenly thrown into new ways of working and confronted with new healthcare and technology challenges. Technology have proven crucial in meeting the needs of hospitals, from lowering costs and eliminating manual duties, to minimising medication errors and enhancing both staff and patient safety by facilitating digital connectivity. Due to an increase in digital investments, the NHS were able to do more to improve systems and ways of working in the first three months of the pandemic than it had in the previous five years. More than ever before, the pandemic has pushed the NHS to implement new systems, and the recent budget announcement of £2.1bn digital investment for the NHS highlights its ongoing commitment to digital transformation.1
Sponsored by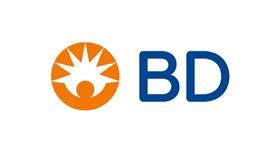 Patient safety and risk prevention remain a top priority for healthcare professionals. According to Professor Inderjit Singh, chief pharmacist, University Hospitals Birmingham, who presented at a panel hosted by BD at the Clinical Pharmacy Congress (CPC), "we must prioritise initiatives that will improve patient outcomes by digitally enabling end-to-end patient care. It is critical to ensure that patients who are not digitally savvy are not left behind. Patient access will be accelerated as a result of digital transformation, and areas where further investment is needed will be highlighted."
Furthermore, support systems for employees are critical when it comes to improving the quality of current procedures. Not only will digitalised systems prevent medication errors, but it will also save time for clinicians, therefore improving patient safety and outcomes.
Below are the key highlights from BD's panel session on "Automation, pandemics and the cold chain" at CPC last year.
Harnessing data
Being able to fully leverage data has the potential to revolutionise how care is delivered. It can offer physicians and hospital management with precise and actionable insights, allowing them to deliver personalised and quality care. However, measures must be taken to ensure that the NHS can properly harness the power of data and realise these benefits on a wider scale. Automation in healthcare has the power to generate huge amounts of data in seconds, therefore has the ability to remove siloes through better data sharing and connectivity. The technology and systems are all there, it is a case of linking these systems up.
Introducing Connected Medication Management (CMM)
CMM solutions are a fully connected network of solutions communicating across systems and sites.
BD is looking to provide an end-to-end medication management solution because of its range of technologies and solutions, from pharmacy to ward and patient bedside, and patient home in the future. With a smart, completely integrated digital approach, CMM solutions provide a comprehensive picture of the entire medication pathway, resulting in increased visibility, efficiency, and patient and healthcare professional safety.
Investing in the future of the NHS
The pace of adoption for new technology has ramped up, and almost instantly, budget and resources have become available to fund new systems. This momentum must be maintained. We need to push the boundaries to deliver a safe and effective patient experience. Capital budgets, which should come independently from electronic prescribing funding, must now be made available to hospitals to speed up the implementation of CMM models and ensure its full value across the full medication management process. When decision makers know there is a need, they will make money available and technology will develop, enabling further opportunities for innovation.
Reference:
1BMA. Autumn budget and spending review 2021: what you need to know. Available at: https://www.bma.org.uk/advice-andsupport/nhs-delivery-and-workforce/funding/autumn-budget-and-spending-review-2021-what-you-need-to-know. Last accessed: November 2021

Javier Gonzalez-Durio BPharm, MHEc, MRPharmS is Market Development Manager – Connected Medication Management at BD
View full Profile
Connecting MedSafety and efficiency
1

2

Currently reading

Is the future of connected medication management shaped by digital transformation?

3

4