William Sprigge and Laura McIntyre examine the many issues facing providers as they prepare for the second wave of licensing from Monitor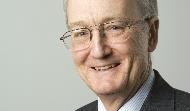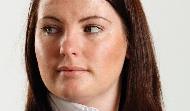 With only a few weeks to go before the 1 April deadline, when NHS foundation trusts in England brought into Monitor's new healthcare licensing regime, commercial healthcare providers should be assessing its impact on their operations.
From 2014, such providers will also need to be licensed. While the final form of licences is yet to be announced, Monitor's earlier consultation proposal has clearly defined the parameters. Against this backdrop, what are the practical and commercial issues facing this second wave of licensing?
The licence
The licence conditions will be in seven sections. The first four and the last section being: 1) general conditions; 2) pricing; 3) choice and competition; 4) integrated care; and 7) interpretation and definitions. They will apply to all licence holders.
Section 5, "continuity of services", will apply to licence holders who provide commissioner-requested services and section 6 will apply only to licence holders that are FTs. Full details of the likely conditions are available on Monitor's website. The most important conditions for commercial providers are described below.
General conditions
Condition G1 is a requirement to provide information needed by Monitor for its statutory licensing function. That information must be in the form specified by Monitor and must be accurate, complete and not misleading.
Condition G4 is a requirement for FTs to have only fit persons as governors and for all licence holders to have only fit persons as directors. This means that none of these individuals must have been involved in insolvency proceedings, convicted of a serious criminal offence in the last five years or been subject to a disqualification order as a company director.
Condition G6 requires licence holders to take all reasonable precautions against the risk of failure to comply with the conditions of the licence, the requirements of the NHS acts and the requirement to have regard for the NHS constitution.
Condition G8 requires licence holders to have, to apply and to publish patient eligibility and selection criteria; licence holders should be preparing these now.
Pricing conditions
Condition P4 requires compliance with the national tariff and will only apply from when it is published in 2014. Under condition P1, records will have to comply with approved reporting currencies, and costs must be allocated to those currencies using a particular cost allocation methodology. This could be a major cost accounting exercise requiring resourcing and planning.
Choice, competition and integrated care
These parts of the licence are discussed together because there is a tension between them. Where patients have a right to a choice of provider they must be notified of that right (condition C1); licensees must not enter into agreements or engage in conduct which may have the object or effect of reducing competition (C2).
At the same time, a licensee's services should be integrated with services provided by others and with health-related or social care services (IC1). Licence holders will need to communicate with other providers but also to guard against the risk of exchanging information that might influence commercial behaviour. This could contravene the competition condition (C2). Discussion of price, capacity information and similar commercially useful data should be avoided and records of the reasons for meetings carefully maintained.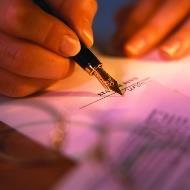 Continuity of service conditions
COS conditions will apply to providers of commissioner-requested services only. These are services which may be protected if a provider becomes insolvent. The COS conditions are potentially onerous obligations intended to avert insolvency risks and a provider's risk rating may directly affect its contribution to Monitor's risk pool. The key to a good risk rating from the regulator is good financial management.
Commercial providers wanting to avoid these conditions must have good clear reasons: refusal to provide commissioner-requested services has to be reasonable.
Applying for a licence
Monitor is required to publish criteria for the grant of licences. While FTs will be deemed by virtue of their status to meet the criteria, commercial providers will have to show they meet the criteria. Although the criteria have not yet been published, it seems likely these will mirror the licence requirements.
Failure to comply with licence conditions
Contravention of licence conditions is serious because it can lead to Monitor imposing compliance and restoration requirements or monetary penalties. Ultimately it can lead to revocation of a provider's licence. As an alternative to imposing requirements or a penalty, Monitor may accept undertakings from a licence holder. However, the greatest damage may be to reputation, particularly when patients have a wider choice of service provider.
The new licensing regime is central to Monitor's redefined brief as England's healthcare sector regulator. The challenge for all providers now is to understand its implications and how to comply with it, as Monitor, post-Francis report, will be under pressure to enforce it.
William Sprigge is a consultant and Laura McIntyre is a solicitor in the EU, competition and regulatory practice at Maclay Murray & Spens