Local areas to be set 10 core digital targets to hit by 2018
Targets set out in draft guidance on local digital roadmaps, seen by HSJ
Questions still remain around £1.8bn funding pot for paperless ambitions and how it will be allocated
NHS England has set out 10 core digital targets local areas must be able to "demonstrate substantive delivery" on by March 2018, HSJ has learned.
The targets are included in long awaited draft guidance, seen by HSJ, setting out the criteria for local digital roadmaps.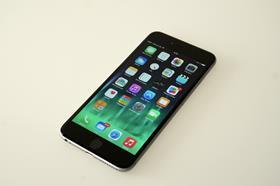 The guidance says what local areas must do to get their roadmaps, blueprints setting out how they plan to become paperless at the point of care by 2020, signed off – a prerequisite for accessing technology funding.
It does not set out the criteria for allocating funding, which will come from the £1.8bn health secretary Jeremy Hunt announced last month was earmarked to "create a paper free NHS". Senior figures also said questions around the availability and form of £500m of the funding were also unanswered.
HSJ understands the guidance has been sent to clinical commissioning groups and those in charge of the 85 local digital roadmap "footprints", the groupings of local organisations, including providers, commissioners and non-NHS bodies, which will develop the local blueprints.
The document sets out 10 "universal capabilities" (see box, below) local areas must "demonstrate substantive delivery [on] by end-March 2018".
These largely address areas the centre has long being focusing on. They include patient access to their GP records, GPs referring electronically to acute care, and emergency care professionals being able to access patients' GP records.
There is also a requirement for "social care [to] receive timely electronic assessment, discharge and withdrawal notices from acute care" – a line of integration on which few local areas have managed make significant progress.
The draft guidance says: "Every local health and care system will be expected to make early progress on 10 universal capabilities, demonstrating clear momentum between now and the end of March 2017 and substantive delivery by end-March 2018."
On funding, it says the process for "accessing and criteria for allocating funding" was still being agreed, although it confirmed "a signed off [local digital roadmap]" would be a condition of accessing investment.
It adds: "Over the next five years, funding of £1.3bn is to be distributed across local health and care systems to achieve the ambition of paper-free at the point of care. This is made up of £900m capital and £400m revenue."
NHS England announced this breakdown of £1.3bn of the funding last month, and said the remaining £500m was still subject to negotiation.
The guidance does not directly refer to the £1.8bn – suggesting those negotiations are still on going. It does however say the "primary care transformation fund will be a further potential source of funding".
An announcement on the primary care fund, a multi-year fund totally £1bn, to help general practice make improvements, including in premises and technology, is expected soon.
"The biggest concern is money. It feels like there are a lot of discussions but not much action at the moment," one senior figure told HSJ.
There is no official suggestion that the money has been cut. But the raiding of previous technology funds by ministers in recent years to prop up winter pressure funds has not been forgotten.
The 10 "universal capabilities"
Access for all care professionals to GP held information on GP prescribed medications, patient allergies and adverse reactions.
Access of key GP held information for patients identified by GPs as most likely to present in urgent and emergency care for professionals in that setting.
Patients can access their GP record.
GPs can refer electronically to secondary care.
GPs receive timely electronic discharge summaries from secondary care.
Social care receive timely electronic assessment, discharge and withdrawal notices from acute care.
Clinicians in unscheduled care settings can access child protection information with social care professionals notified accordingly.
Professionals across care settings made aware of end of life preference information.
GPs and community pharmacists can utilise electronic prescriptions.
Patients can book appointments and order repeat prescriptions from their GP practice.
The draft guidance also says commissioners will be rated against two new "paper free at the point of care" indicators as part of the new CCG improvement and assessment framework currently being developed.
It says: "The first [indicator] is confirmation that the CCG is represented within a 'signed off' [local digital roadmap]. The second is a composite indicator covering digital interactions between primary and secondary care. It consists of four components that can be mapped directly to the universal capabilities."
Work is also under way to develop "national metrics to cover the full set of universal capabilities", the guidance adds.
Local areas must submit their roadmaps by 30 June, the same deadline for the submission of the sustainability and transformation plans, with an expectation that the two plans are compatible. Local digital roadmaps will be published locally in August and nationally in September, the guidance says.