Complete clarity, precision planning and a robust contract are the keys to successfully procuring and implementing an IT project, write Wai-Cheung Pang and Oliver Crich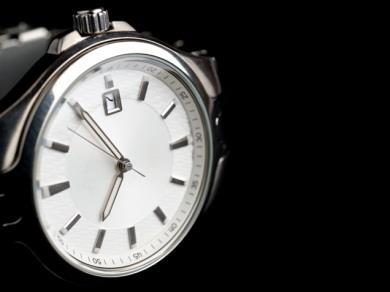 When embarking on an IT project, we cannot stress enough the importance of planning. You wll need complete clarity on what you intend to procure, and how you will procure it.
'If insufficient time is spent on planning, then your expectations for the service are unlikely to be met'
In terms of what will you need to develop a technical solution with a potential supplier, or have your stakeholders already predefined their requirements?
In terms of how are you, for example, seeking to rely on the terms of a particular framework agreement, and if so to what extent have you reviewed the call-off terms to ensure their suitability?
Meeting expectations
Irrespective of the source of the technical solution, precision and accuracy in drafting the service specification and service level parameters are key, as these documents set out what you require the potential supplier to provide in terms of functionality and performance.
Preparing such documents properly is usually a time consuming exercise involving your stakeholders, and sometimes, external IT consultants acting as their independent advisers.
Time equates to money, and as such, there is always the temptation to spend less time on this than required given the nature, complexity and scale of such projects.
However, if insufficient time is expended on planning, then your expectations for the service are unlikely to be met, with the risk that you'll end up paying for a service that does not match your technical requirements.
Kerrie Darvill, deputy director of information management and technology at Greater Manchester West Mental Health Foundation Trust, suggests that when developing and reviewing contractual obligations, one should remain true to the original, fundamental principle, which is that you are actually going to receive an end product that meets your needs.
Project road map
A sufficiently detailed project development and implementation plan from the supplier is useful. It serves as a project road map, breaking down the project into clearly demarcated stages and, where applicable, setting out the upfront payments corresponding to each stage.
As such, if substantial upfront payments are required to be made, you should consider holding back a sufficiently large sum to incentivise the supplier to work diligently and proficiently until the system has been fully tested and accepted.
'You should keep a record of how you arrived at the figures just in case of a dispute'
Despite a clearly set out project development and implementation plan, a delay to the start date for the services is common.
To minimise the chances of this occurring, an appropriate sum in liquidated damages should be agreed so that the supplier pays this where there has been a delay in the services start date (that is assuming, of course, you did not cause the delay in the first place).
It is vitally important that any such sum is a genuine pre-estimate of your loss in the circumstances and is correctly drafted, otherwise, it is liable to be a considered as a penalty and thus unenforceable under English law.
You should keep a contemporaneous record of how you arrived at such figures just in case of a dispute when you maybe called to account as to how you originally arrived at such figures.
Service testing
Prior to the start of any service, you'll need a robust testing and acceptance regime that should set out the relevant criteria for testing each of the services for functionality and performance prior to acceptance.
As this regime is often linked to payment, it is vital that each test success criteria is clearly defined.
'Often overlooked is an appropriate exit management strategy. It is a worst case scenario'
With time pressures, a supplier may suggest any teething issues be dealt with by way of maintenance updates – your strategic advantage will be lost should you accept such a proposal.
During the operational phase, continued and sustained performance in meeting or exceeding clearly defined service level thresholds is paramount given the potential business criticality of the project.
It's important therefore that due consideration is given to appropriate service credit amounts to be levied against the supplier in such circumstances. These should accurately reflect the reduction in quality of the services.
Cure times
Corrective action plans are useful as they tend to focus the supplier on providing a remedy within designated cure times.
Other important considerations include the incorporation of strategies relating to business continuity and disaster recovery. However, for these to add value, they should be provided in sufficient detail prior to the contract being signed, and then updated regularly during the contract term.
Exit strategy
Often overlooked is an appropriate exit management strategy. It is a worst case scenario, and we recommend that as a minimum, it sets out a methodology to facilitate a smooth and orderly transition of the services to the replacement supplier.
Just as important, you will need to consider what your termination rights are, and under what circumstances a termination sum is payable.
You may like to consider including a "termination at will" clause, but you will need to be conscious that the supplier may require reciprocity, and you could end up with your supplier exercising a right to pull out of the project early.
As termination sums go, you will need to make sure that the method of calculation is clear.
There may be additional costs associated with you being able to use a continuing licence if one is required. If so, transparency of such costs is paramount.
Robust contract
Once all the contract terms are agreed, it is imperative they are carefully documented prior to the contract being correctly executed by all the contracting parties and dated.
The contract terms should be finalised and signed before the supplier commences the provision of the services.
'Seeking the appropriate guidance early is critical if you wish to reduce risk'
Parties, acting with good intentions, are often happy to allow suppliers to commence work prior to the relevant contract having been completed, executed and dated in the expectation that suitable terms can be agreed post-commencement of the services by the supplier.
More often than not, this places the strategic advantage in the supplier's favour.
In any IT project, the need to maintain good relations, and to agree a sufficiently robust contract structure to address risks, often within a challenging timeframe, is key.
Seeking the appropriate guidance early is critical if you wish to reduce risk, increase the chances of achieving your goals and save money in the long term.
Wai-Cheung Pang is a partner with a specialism in commercial contracts and projects, and Oliver Crich is a solicitor with a specialism in procurement, both at health and social care law firm Hempsons