Simon Gillespie outlines the requirements for research into AI and big data to translate into better outcomes for patients and the need for patients to understand the benefits of sharing their personal data for research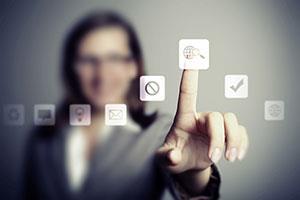 Earlier this week, it was reported that a "game changing" heart scan could identify tens of thousands more patients at risk of a heart attack or stroke who are missed by current tests.
The new CT scan uses a computer programme to analyse the fat surrounding the arteries to detect inflamed plaques that are prone to cause heart attacks. Once identified, people at high risk can be given preventive treatments that could save their lives.
But perhaps the most significant part of this discovery is that the test is carried out by a programme that has learnt to spot the signs of heart disease by analysing thousands of scans.
We need to find new ways to bring computer scientists and leading medical researchers together
In other words, it's built up artificial intelligence using an extremely large set of patient data that is matching the ability of doctors to spot early signs of disease.
This is the latest in a recent list of examples that's showing the promise of big data and AI approaches to diagnosis.
Two weeks ago, Google's Deepmind, in partnership with Moorfield Eye Hospital, announced that its machine learning system is as good as the country's top doctors at detecting 50 types of eye disease. The scientists involved hope this new approach will help put an end to avoidable sight loss.
However, for these types of breakthrough to translate into better outcomes for patients, they need the support of the medical research community, the NHS and, most importantly, the public.
Essentials to translate research into better patient outcomes
As a first step, we need to find new ways to bring computer scientists and leading medical researchers together. At the British Heart Foundation, we've recently launched a new funding scheme with the Alan Turing Institute that is uniting the combined expertise of statisticians and data scientists.
But we need more of these schemes, and to find new opportunities to bring scientists that don't usually cross paths into the same room to take on some of our biggest healthcare challenges.
This should be supported by initiatives to make the data that these scientists need to do the research more readily accessible in a secure way. Huge datasets exist but are often held in multiple places, by multiple organisations.
In the cardiovascular sphere, one solution we're leading that we hope will address this is the establishment of a national cardiovascular data network that aims to stimulate research by improving access to this data. We're partnering with Health Data Research UK, key NHS stakeholders and research organisations, as well as building on existing partnerships such as with the Alan Turing Institute to develop this.
Second, the NHS needs to adopt and trial these new technologies as soon as they're ready – something it's often found a challenge.
We need to recognise that the most important partner in ensuring we achieve this ambition is the public
We've seen some positive steps towards this. Through the Topol review, the government has shown a commitment to understanding the skills that are needed in a modern NHS, and how it can develop these skills.
We're still waiting for the final report, but our involvement suggests that the importance of data and AI in modern healthcare have been central to this review.
The NHS also needs to build on the success of the seven test beds it established in 2016 with the aim of them becoming exemplars of innovation. As this programme is expanded, it should include concrete commitments to running pilots and trials that will take AI techniques from the lab into real clinical settings where the impact of the technologies can be rigorously evaluated.
Finally, we need to recognise that the most important partner in ensuring we achieve this ambition is the public.
Machine learning requires large sets of patient data – often data that is held in different locations or needs to be matched with healthcare records.
To deliver on the enormous potential of digital medicine, we need to earn and keep public trust in the safety and security of their data and show the life saving difference that its use in research will make. This is at a time when the use of data in all sectors is under intense scrutiny.
We also need a robust regulatory framework that encourages transparency in how AI gets to the outcome it does, in order to instil patients with confidence in using AI techniques to inform how they are diagnosed and treated.
Why share personal data for research?
But we must also make the case for why the public should feel proud to have their data used in research that could improve and save many lives.
As a personal example, I am proud to be a volunteer in the 100,000 Genomes Project. I want my personal genetic information to help researchers learn more about the genetic causes of disease, enabling new treatments to be discovered. And I'm confident that this data is being managed safely and securely with the sole intention of improving health.
We need to earn and keep public trust in the safety and security of their data
We need to give millions of more people this same stake in their biological and healthcare information being used for research because they believe it will play a role in improving treatments and saving lives.
As recent headlines suggest, the life saving potential of accelerating research utilising data science and artificial intelligence is huge. However, realising this potential needs more than just the science.
It requires a more open approach to how we collaborate across disciplines, how we trial and evaluate new technologies within the NHS, and most importantly, how we inspire the support of patients for this data revolution in healthcare.


Simon Gillespie is chief executive of British Heart Foundation.