An updated toolkit offers a comprehensive step by step guide to working in partnership with patients to develop changes that genuinely improve their experience of healthcare. By Eleanor Stanley and Joanna Goodrich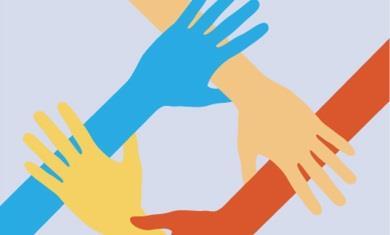 In the wake of the Francis, Keogh and Berwick reports, trusts are under more pressure than ever to improve quality of care – and patient experience is an important aspect of that quality.
In his report into Mid Staffordshire Foundation Trust, Robert Francis said: "Many of the negative aspects of culture derive from a failure to see things from the patient's perspective and to understand the effects of actions – or inaction – on them."
'The approach involves gathering experiences from patients and staff through in-depth interviews, observations and group discussions'
Many healthcare providers have taken this on board, with growing acknowledgement that understanding patient experience is essential to any quality improvement initiative. Traditional options such as patient surveys are useful, but there is a drive to go further, to develop a richer insight into what really matters to patients.
This means not just gathering their input, but working in partnership to develop changes, checking in with them throughout the process "is this what you envisaged?", to ensure that improvements genuinely meet patients' needs, as well as those of the organisation and its staff.
Few healthcare providers would argue with the principle of this approach – but the practicalities can seem insurmountable. Where do you start? How do you get colleagues on board? And will patients' wishes be practical to implement? It is easy to feel overwhelmed by the scale of the challenge.
Tried and tested
But one by one, providers are taking on the task. Many are drawing on a simple, free online toolkit from the King's Fund, which takes readers though a systematic, tried and tested approach called experience based co-design (EBCD).
EBCD was originally developed within the engineering and design industries and was adapted for health services seven years ago. It was taken up by the NHS Institute for Innovation and Improvement and by the King's Fund in 2009, which developed the first version of the toolkit two years later.
The approach involves gathering experiences from patients and staff through in-depth interviewing, observations and group discussions, and identifying key "touch points" – emotionally significant points in the patient journey, which offer a clue of where improvements should be focused. Edited excerpts from the patient interviews are made into a film, which is shown at an event attended by staff and patients together.
How it works: experience based co-design at a glance
Carry out observations
Recruit and interview staff participants
Recruit patient participants
Interview and film patients (or in the accelerated version, select archive films)
Edit the interviews into one film
Run a staff only event
Run a patient only event
Show the film at a patient-staff event
Run co-design groups made up of staff and patients
Report, evaluate and celebrate your service improvements
Attendees often find this event extremely powerful, with staff frequently reporting that they become reconnected with their original reasons for wanting to work in healthcare. Then, staff and patients work in small groups to identify what they want to change and then continue to work alongside each other over several months to implement solutions that benefit everyone.
EBCD often reveals unexpected areas for improvement that can be surprisingly simple to overcome. Examples include providing consultations in rooms rather than curtained cubicles to improve privacy, or offering L-shaped pillows to increase comfort after abdominal surgery.
The approach has been used across a wide range of services in England and other countries including Australia, Sweden, and the US.
Case study: The Patient Centred Care Project
The Patient Centred Care Project was a programme of service improvement work within the King's Health Partners Integrated Cancer Centre in south east London. Patients and staff in breast cancer and lung cancer services worked together over a period of two years with eight co-design groups implementing changes in aspects such as communication of diagnosis, day surgery, information provision and consultation at time of discharge.
Dozens of changes were made to make processes more efficient and relational care better – for example, through customer care training for administrative staff, interpersonal skill testing introduced in healthcare assistant recruitment. A recent evaluation has shown the majority have been sustained. The approach has spread to other services in the hospitals and to local mental health services.
Patients and staff have found the project immensely rewarding. One patient says: "All the staff I've met have impressed me with their enthusiasm for the project, and enthusiasm for improvement. It's almost as though there has been some sort of injection into the staff. I think it's something that was waiting to happen and they needed a catalyst."
The evidence base for the approach is growing. An independent evaluation of an EBCD project at Guy's and St Thomas' and King's College Hospital foundation trusts said that as well as making specific changes to various aspects of breast and lung cancer services, the project supported wider improvements, including helping to establish a wider culture of patient involvement and facilitating greater and more open team working and better communication across departments, clinicians and staff of different grades. One evaluation of an EBCD project across two large NHS trusts found that 19-22 months after the initial implementation of 56 co-design solutions, 66 per cent had been sustained.
More recently, researchers have tested an accelerated version of the approach, which uses archive film to "trigger" the discussion between patients and staff, reducing resources needed by half. The National Institute for Health Research describes this project as "an exceptional work which has… served to restore… faith in the power of applied qualitative research to shape both real knowledge production and beneficial change in the organisation of service delivery".
The EBCD toolkit takes users through the approach step by step. It includes films of staff and patients sharing their experience and practical advice to overcome any difficulties that might be encountered along the way. The toolkit was relaunched in November, with updated learning, research and evaluation, and case studies of sites that have used EBCD in their own way. A LinkedIn group has also been set up to help people running EBCD projects to share experiences.
Case study: Oxleas Mental Health Trust
In 2012, Oxleas Mental Health Trust used an experience based co-design approach to make improvements to its mental health inpatient service. Being admitted to hospital is often stressful, but it is recognised across the sector that being admitted to a mental health ward can be particularly difficult for patients.
The trust decided to use EBCD because it offered a structured way of not only gathering patient experience but delivering the solutions back to patients, and felt it might rekindle empathy among staff. Staff and service users co-managed the entire process, including filming, managing consent and running events.
Because of the nature of the service, they felt it was important that the project was run by a group that had already build up trust. The research revealed that what patients wanted most were more human exchanges with staff. The process made a strong impression on staff and the service developed a new model of care that included feedback from daily groups on the ward, linked back to staff supervision. Complaints have reduced by 80 per cent over 14 months and the Care Quality Commission has highly commended the project.
Joanna Goodrich is a fellow at the King's Fund and Eleanor Stanley is a writer specialising in health and social issues