A BMC and Fusion immersive feature delves into how to get the crucial "backroom" IT functions in place, Jennifer Trueland writes
Read the detailed feature here
Sponsored by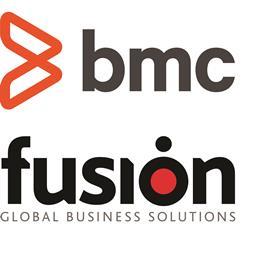 If health services want to make the most of digital technology to improve patient care, they have to get the basic IT infrastructure right. There's little point in buying the whizziest gadgets and software around if the foundations they plug into simply aren't up to the job.
But with resources scarce, and immense operational pressures, it can be hard to justify spend on the "backroom" functions that – when working well – you can barely see.
It's a bit like renovating a house, says Sunil Duggal, group sales director at Fusion Global Business Solutions. "I often refer to the service management and operational management element of IT as the plumbing. It sits there behind the walls; it's invisible, but when it goes wrong, you really know about it. It's not something you refresh every year, but unless that hidden infrastructure is working well, you'll struggle to improve anything else. If you don't invest in this, there will be bigger risks associated with all the broader initiatives."
This is a message that senior management in NHS bodies are increasingly taking on board. With more and more demands being made on digital to enable overarching policy priorities such as integrated care, there is a growing recognition that the foundations – or plumbing – need to be in place and need to be fit for purpose.
Inevitably, however, there are challenges.
"What I hear from CIOs and other healthcare leaders is that they are under huge operational pressure and there's a lot of constraints in terms of their resources," says Liana Saveljeva, account manager at Fusion Global Business Solutions. "And everyone wants them to do more, with less. That's the biggest challenge, that there are no resources, but they still have to try and modernise their IT delivery."
Fusion Global Business Solutions is an elite partner of BMC Software, which offers a suite of solutions already in place in a growing number of trusts. It has a particular focus on helping organisations to make a compelling case for change.
"When we engage with a new customer we go through a process of helping them identify and build a business case," says Mr Duggal. "[We use] our own AI toolset to say that there's a huge amount of data that comes from disconnected systems. If you pull it all together, you can drive out the insights to say here is where the investment returns back to the patient, back to the operational efficiencies for the trust."
The business case contains several elements, says Mr Duggal. "Ultimately there has to be a pound note value that they see they get back – there are always financial metrics. But there are also other elements, such as security and asset management – how do you ensure you meet the appropriate standards if you don't know what you've got? And when you do know what you've got, how do you make sure you're managing it in the correct way, patching or decommissioning, or provisioning properly? The third piece is around end-user experience and efficiencies."
All of these are quite different things, he adds, but they all add up to fixing people's problems more quickly, ideally ensuring that they don't arise in the first place – and learning from them eliminates the issue for the future.
He points to a specific instance in Northumbria Healthcare Foundation Trust, where wise use of automation to streamline the onboarding of locums has created quite astounding workforce efficiencies, with a clear benefit to patient care and the financial bottom line. Previously up to several hours of working time had been lost because of a lengthy paper-based process. "Introducing automation reduces that end-consumer downtime but also improves the experience of everyone involved."