Patients and the public have lived experiences of a condition, medicine or service that can benefit research teams. Carole Fogg and colleagues explain the reasons why trusts should be investing in public and patient involvement posts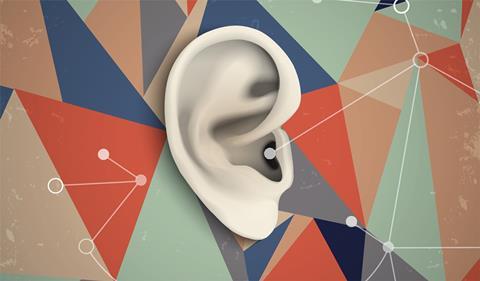 How hear this
Patient and public involvement in service improvement is central to the NHS and now a recognised "must do" for research.
Most funding panels include service users, and successful applications usually demonstrate patient involvement in development and intended delivery.
'Truly meaningful and sustained involvement in the research process is a challenge and requires dedicated resource and investment'
Despite considerable progress, patients are rarely fully involved in the entire research journey; often they are involved during development of an idea, review of grant applications, or invited to sit on a steering group. Occasionally they will be invited to "troubleshoot" if, for example, a trial is struggling to recruit participants.
Involvement remains uncommon
Involvement is still lacking in the dissemination of research back to services and wider patient population, an important process to close the gap between research and evidence based service delivery and improvement.
Ideally, patient and carer involvement should be strategic as well as trial specific. This can include setting research priorities with patients for conditions or pathways, or linking research outputs from service evaluations and clinical audits.
The practical benefits to specific trials include better patient information, as well as increased recruitment and retention in studies.
'Involvement is important to close the gap between research and evidence based service delivery'
Truly meaningful and sustained involvement in the research process is a challenge and requires dedicated resources and investment. A straw poll of 53 trusts indicated that, of the 25 per cent who responded, although human resources to collect and evaluate patient experience is standard, a public and patient involvement post to facilitate participation in research and translation into service delivery is uncommon.
Two NHS trusts in the south of England, Solent Trust and Portsmouth Hospitals Trust, have both invested in research PPI posts as part of their strategic vision to increase the scope and breadth of high quality research and to ensure its translation into direct patient care.
The posts are funded by research income, and therefore have no impact on clinical budgets and are effectively cost neutral.
What is the research PPI role?
The principal purpose of this role is to educate and enable staff to include service users and the public in the development and evaluation of services and research activity, including ongoing studies and development of new projects.
Core elements of this role are facilitation, supporting and empowering, advocacy and communication.
Case study: Jacqui Williamson, PPI officer at Portsmouth Hospitals Trust
In September last year I was appointed to the new post of research PPI officer at the Queen Alexandra Hospital in Portsmouth. It is a challenging role and I had to learn quickly how to explain what I do to both colleagues and the public.
Having spent quite some time at an event explaining my role to a member of the public, she then looked at my identity badge (which said "PPI officer"), and said: "You know, I put my PPI claim in ages ago and I've heard nothing yet."
Simply put, my role is to get the patient and public voice, and to address what matters to them most.
The biggest challenge is ensuring our researchers fully engage with PPI and appreciate the benefits.
In a busy working environment PPI can often be seen as yet another thing that needs to be done. It is important in this type of role to establish what you can do to support the researchers.
A brief summary of what PPI is, why it is important and how to do it can make the task less daunting, and welcoming them to pop in for advice and support on PPI works well too.
My role is extremely rewarding. The patients and public who get involved in our research want to make a difference for themselves and others, and willingly give up their time to make this happen.
You know it is all worthwhile when one of our patients or a public representative contributes that nugget of information that really has an impact on our research.
Examples of specific activities are:
Facilitation
Bringing together frontline staff, managers, patients and carers to plan research development, implementation and translation into services.
Facilitating and leading partnership meetings. For example, appropriateness of location and accessibility, "translating" NHS speak, and building internal infrastructure to facilitate PPI including logistical and financial compensation.
Supporting and empowering
Training service delivery staff to incorporate PPI through meetings, materials and mentoring.
Providing advice, such as at drop in clinics or workshops for researchers and the public.
Supporting patients and the public to contribute effectively.
Advocacy
Using opportunities to raise the profile of the impact of PPI.
Building relationships and linking with patient experience groups and lay members to identify common agendas and future planning for change.
Developing methods for measuring and demonstrating impact of PPI.
Communication
Use of local and national networks to engage service users and staff and share best practice.
Networking at local and national events.
Formation and steering of local partnership groups.
We suggest there is no "standard" person specification in terms of specific educational qualifications and professional experience. However, personal qualities for this role should include empathy, genuine interest in service user perspectives, tenacity and an enthusiasm to embed PPI in all areas of trust activities.
Core elements of the role necessitate excellent interpersonal skills in work or social history, along with proven written, verbal, and non-verbal, communication skills. The post holder should have the confidence and ability to relate to, and work with, a wide range of people, and have experience of engaging with health services and/or related community groups.
Case study: Francesca Lambert, PPI facilitator at Solent Trust
I started in this role in January last year; first in partnership with the National Institute for Health Research's south central research design service, and more recently solely within the trust.
The role has a specific remit to ensure that research outcomes engender change in service delivery, in partnership with patients, carers and the public. This has not only helped us to include PPI in more stages of research, but it has enabled us to embed this in service improvement with a patient or client voice.
The post also affords a single visible point of contact and mechanism for facilitating relationships between healthcare staff, academic staff and the people who use our services. I feel that the building of these relationships is one of the most important aspects of the post.
Some examples of how it has made a difference include:
A patient group receiving a pilot home based enteral (tube) nutrition contributed to an evaluation of the service: the results contributed to the successful continuation of the service and a successful funding application for a postdoctoral research fellow.
A person with learning difficulties helped design a falls prevention programme, which resulted in them being a co-applicant on a large grant application and helping to run a workshop at our annual conference on involving patients in research.
A group of stroke patients and carers who had been involved with a trial as participants went on to inform the design of further research: this active group has expressed how they are keen to help the NHS demonstrate and implement the benefits. The group also reported additional benefits from being involved such as improved management of their condition and the social benefits of the group work. Four members of the group have been supported to become involved in other ways, including attending our research conference to take part and lead a PPI workshop and advise on future plans for involvement in the trust.
Bridging the gap
People with a lived experience of a condition, service or medicine bring a different, but equally important, perspective to that of the research team.
A good PPI facilitator will be able to bridge the gap between the two and enable open, honest discussion, which should always be followed up with action where appropriate.
'People with a lived experience of a condition, service or medicine bring a different perspective to that of the research team'
The PPI role is not intended to fulfil a tick box exercise by a trust or researcher, but is to elicit service user input as integral to the research process, and which is valued by staff and patients alike.
Changing the culture of "we will do to you" to "we will do this together" needs to begin at all levels of academic and healthcare structures.
The shift in working practice to involving patients and the public to ensure meaningful involvement is happening, and a PPI post is an important champion for this activity.
Find out more
INVOLVE is the national advisory group supporting public and patient involvement in NHS, public health and social care research
Carole Fogg is senior lecturer at the School of Health Sciences and Social Work, Portsmouth University and Portsmouth Hospitals Trust; Sarah Williams is head of research and client audit, and Francesca Lambert is patient public involvement facilitator at Solent Trust; Jacqueline Williamson is patient public involvement officer, Emma Munro is trust lead research nurse and Anoop Chauhan is director of research and innovation at Portsmouth Hospitals Trust; Alison Bowser is patient and public involvement officer at the National Institute for Health Research research design service (South Central)