Some positive came out of New Zealand's 2011 disaster when innovative healthcare models moved out of planning and into action, writes Nigel Millar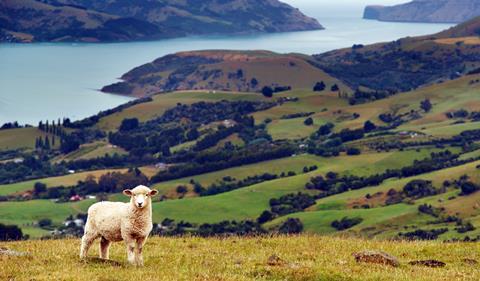 New Zealand is no stranger to paperless healthcare systems. It was among the first countries in the world to establish an electronic population health index: a comprehensive database containing nearly 20 years of health data.
In Christchurch, it was the development of an electronic cloud-based patient record system that helped to get local healthcare provision back on its feet so quickly following the devastating 2011 earthquake.
Where there's a will, there's a way
At the Canterbury District Health Board, we were already some way towards developing our electronic health records when disaster struck in 2011. On 22 February 2011, an earthquake measuring 6.3 on Richter scale shook Canterbury and the devastation it caused made it one of the worst natural disasters in New Zealand's history.
'Within weeks of the earthquake, it became clear we needed a strategy to reduce bed occupancy in our only acute hospital'
In the immediate aftermath, our health service was under considerable strain, with many GP surgeries and hospitals damaged and people leaving Christchurch to stay with relatives.
Rather than derail our reform plans, the earthquake actually accelerated the pace of change in Christchurch. We found the disaster boosted the use of innovative healthcare models and systems to provide better care to the community.
Clinicians, policymakers, researchers and technicians rose to the challenge with the active support and participation of health technology companies. In under 24 hours after the earthquake, our systems had identified the most vulnerable people living at home and assessed them in order of risk.
The electronic Shared Care Record View was initiated in the aftermath of the disaster. It combines the electronic hospital record; community pharmacy records; full repository of all laboratory and imaging results; and inclusion of GP records. It is driven by software developed by New Zealand-based global e-health company, Orion Health.
Clinicians are given direct access to this shared data set from their native clinical system in patient context through a single click. Patients have the ability to control access ranging from complete opt-off to exclusion of specific items.
Mission critical
The system is now 12 months into implementation, and has become mission critical to out-of-hours GP services. It improves and smoothes the care of patients shared between hospital and primary care. It has already led us to question the validity of sending messages such as discharge summaries when the record is now effectively shared.
Managing urgent or acute demand is a major source of pressure on healthcare system resources worldwide at the best of times, let alone in a time of crisis. Before the earthquake, we had identified that one of our biggest challenges was the patient journey at Christchurch hospital.
Therefore, back in 2004, we began work with health IT company Emendo to analyse activity in relation to managing bed occupancy levels – trying to balance acute demand with the need for elective surgery services. As with most hospitals, there were occasions where wards experienced bottlenecks, particularly over the winter period, resulting in delayed stays in the emergency department and cancelled elective procedures.
A system called CapPlan was developed which combined capacity planning services with decision-support software to provide timely information that guides operational decision making.
The system accurately forecasts future patient activity on an ongoing basis, and identifies potential congestion or over-capacity in the care process.
The system benefits many facets of our hospital operations by analysing patient trends, mapping workloads, allocating appropriate resources and adjusting operational plans in real time. This had a major impact, as we couldnow predict three days in advance how many patients we will have in the hospital and spot the "bed crunches" before they occur.
New strategy
At the same time, we want to provide more services in the community to reduce unnecessary hospital visits and admissions and to ensure timely access for people with more complex health needs.
'Canterbury's achievement in the cost-effective provision of integrated healthcare is based on many factors, not least its cultural resilience'
Within weeks of the earthquake, it became clear we needed a strategy to reduce bed occupancy in our only acute hospital. The damage done to many of the residential aged care facilities prevented people from moving back for a long period and, with Christchurch Hospital stretched to capacity, the earthquake led to the introduction of a community-based initiative for older people.
The community rehabilitation enablement and support team aims to keep people healthy in their community – enabling people to go home from hospital sooner or avoid going at all.
We had a long-established acute demand management service – probably the first in the world to be based out of primary care. This was considerably expanded post-earthquake.
General practice teams and community nurses deliver a mix of services that support people appropriately in their own homes or community rather than the hospital emergency department. In the past year, 19,644 people have been managed in the community via this high-quality service and Canterbury now has the lowest rate of acute medical admissions of any large district health board in New Zealand for patients of the same age.
Overall, in spite of the high level of age-related demand, Canterbury has reduced the growth rates of acute medical admissions by 13 per cent over the past 10 years. This significant achievementhas led to an increase in the number of elective surgeries.
How we did it
Canterbury District Health Board's achievement in the cost-effective provision of integrated healthcare is based on many factors, not least because of cultural resilience and self-reliance stemming from its geographical isolation. However, it is clear that innovative and prudent investment in technology has played a significant role, driven by a local IT industry that has sought to pioneer new approaches and drive innovation through collaboration.
Looking ahead
Canterbury's earthquakes brought many challenges, but also provided new opportunities to work with the wider community to provide an integrated approach to issues that impact on health such as housing, immunisation and alcohol abuse.
Find out more
Dr Nigel Millar is chief medical officer for the Canterbury District Health Board