Barts Health Trust has been streamlining outpatient services over the past three years, focusing on minimum user standards and creating a better experience for patients.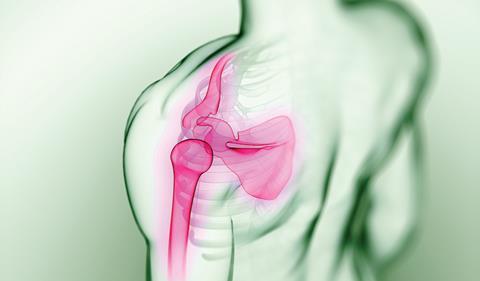 Improvements to rheumatology patient pathways
Barts Health Trust has been undertaking a programme of transformation for outpatient services over the past three years to ensure consistency of service and develop innovation in pathways while building strong links to our local community.
With 1.4 million outpatient attendances a year, the challenges to providing good experiences and outcomes are great. The programme concentrated on driving minimum standards and taking teams through a programme of lean improvement.
Engaging with the local population
We conducted focus group surveys that returned 1,000 comment cards from patients moving through outpatient services over 12 months. Some of the concerns were about the waiting times in the clinic and for initial appointments, as well as concerns about the environment, and problems with getting appointments or cancellations.
Mobilising for change
A programme board was set up that joined key people across the organisation from each site and specialism. A rigorous approach was taken to measuring the main aspects affecting the experience and organisation of care for patients, such as the time taken until receiving a first appointment and waiting times in clinic.
Given the size of the trust, it was critical to set the direction across the organisation, but to also regularly hear from frontline staff on how the changes affected their work.
The key aspects of mobilising for change in outpatient care are:
support from the board;
engagement events across the organisation;
setting up a transformation board to oversee change and share good practice;
new measures for outpatient services reported across the organisation;
a tried and tested programme of pathway change for all clinical teams;
operational meetings on each site;
a training and development programme to embed pathways through lean principles; and
weekly meetings to lead change with general managers.
Delivering pathway change
Creating ideal pathways is the best way of producing better outcomes and more effective timely care. A core element of the programme to transform outpatient services was taking 18 teams through a structured programme for reviewing pathways using lean principles.
This was delivered in association with the productive outpatient team at University College London Hospitals, which reviews capacity and demand, examines current pathways and uses bespoke tools to support teams to deliver change. This has supported major pathway improvements for patients. The first results include:
Segmenting colorectal pathways to reduce simple pathways to three days and complex pathways to eight weeks from a maximum of 16 months.
Introducing one stop haematuria pathways that ensure all diagnostics are completed on the day with a full report back to the GP within five days.
Moving to straight to diagnostic tests for most gynaecology pathways, ensuring diagnosis and treatment is given more quickly for the patient and reducing new to follow up ratios.
Instigating "see and treat" clinics for gynaecology to shorten the time to treatment and move patients from a day case to an outpatient setting.
Changes to cardiac pathways that have promoted consistent discharging and enabled capacity for new patients to be seen more quickly.
Improvements to rheumatology patient pathways − moving to one stop clinics delivered within two weeks of referral.
Delivering one stop maternity services to ensure faster care for patients and releasing capacity for a growing number of births.
Telephone follow-ups for breast and testicular cancer patients in their homes rather than in clinic.
Reducing cardiothoracic new to follow-up appointment ratios from 2.6 to 1.5, creating much more capacity for new patients.
Core standards for outpatients
Over a three year period, there have been significant improvements in core standards for outpatient services. These have been measured by response times. However, the investment in getting a broad amount of patient feedback has allowed us to have a more comprehensive insight into how this has felt from a patient's perspective.
Following improvements in access to outpatient first appointments and rebuilding the outpatient environment from 2009 to 2012, the trust discovered:
problems with appointment times were down from 17 per cent to 4 per cent;
6 per cent of patients reported problems with the environment, which is a decrease from 25 per cent in 2009; and
the net promoter score had improved from 52 per cent to 87 per cent on the Whipps Cross site.
Our outpatient services will now be reporting monthly feedback using the friends and family test.
The main focus for improving standards in 2013 was to speed up turnaround of outpatient letters. With 1.4 million outpatient letters being sent to GPs and patients − ensuring there is clear reporting and delivery on our five day turnaround time was a major problem for our Tower Hamlets services.
The majority of services are now close to or under 10 days for letter turnaround times. The trust has consistently improved turnaround of letters month on month and following rigorous scrutiny and local actions.
Conclusion
The outpatients pathway is the most common for patients who need acute care, yet it is often a service that is not seen as an area for specific development or improvement. Investing time and effort in ensuring this setting works well, will deliver huge benefits for patients.
The work has addressed key problems with standards of care across the organisation and supported teams to innovate around the patient pathway. The next three years will focus on implementing ambitious standards for all patients and encouraging innovation in pathways.
Lisa Hollins is director of service development, Dr Jane Hawdon is group director for women's and children's services, Gulcan Telci Auckland is outpatient improvement lead, Janine Roberts is an improvement consultant, Abijail Jago is head of development, Professor Charles Knowles is a consultant colorectal surgeon, John Peters is a consultant urological surgeon and clinical director, and James Green and Jay Bhardwa are consultant urologists at Barts Health Trust