Diabetes touches on many challenges that will be at the top of priority lists for integrated care systems. It also provides an example of how expanded use of technology might help address such issues. By Claire Read
Read the detailed immersive feature here
The effective management of diabetes is one of those issues which criss-crosses so many prominent agendas for the NHS.
First there's the overarching financial issue – data from Diabetes UK suggests that at least 10 per cent of the annual NHS budget is spent on diabetes care. But, notably, almost 80 per cent of that money is spent on treating complications.
Sponsored by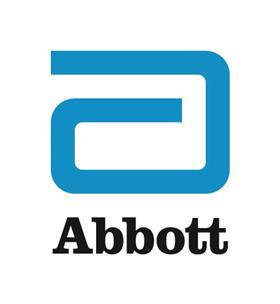 In other words, diabetes is a clear example of a condition for which interventions sometimes take place too late – with poor consequences for patients, and inefficiencies for the system. The condition is the leading cause of preventable sight loss in the UK; leads to over 9,500 leg, toe or foot amputations every year; and leads to 700 premature deaths a week. People with diabetes are twice as likely to be admitted to hospital.
Yet effective management of the condition is possible. For those living with type 1 diabetes – which is an autoimmune reaction – appropriate medication, lifestyle interventions and careful monitoring can help.
Research has suggested that for some people, improving diet, increasing physical activity and losing weight can cut the risk of developing type 2 diabetes by 50 per cent. In this way it touches on another of the key NHS agendas: the need for preventative care and to encourage wellbeing as opposed to primarily focusing on treating people when they become unwell.
That type 2 diabetes is also more common in older people and that people from certain minority ethnic backgrounds are, for a range of reasons, at higher risk of developing type 2 from a younger age also ties it to several key priorities.
As integrated care systems move to a statutory footing, and the pandemic continues, there will be a renewed focus on many of the agendas that diabetes touches
There have also been technological innovations which can make a difference. Since 2017, the NHS has made available a flash glucose monitoring device – the FreeStyle Libre system – on prescription to people with type 1 diabetes who meet certain criteria.
But recent recommendations from the Association of British Clinical Diabetologists suggest the criteria should be extended such that "all people with diabetes using intensive insulin therapy" have access to a flash glucose monitoring device. While all people with type 1 diabetes need to use insulin to control their condition and avoid complications, many people with type 2 diabetes need to do so as well and so would fall into this category.
With such a system, users wear a small sensor on the back of their upper arm which stores up to eight hours of continuous glucose data. This removes the need for regular fingerprick blood tests. Through scanning the sensor with a smartphone, the data is transferred to an app which provides a continuous record of glucose levels.
This data can in turn be uploaded to a cloud-based data management system called LibreView. Through this, healthcare professionals can have round the clock access to their patients' glucose readings. This enables effective remote monitoring and supports virtual consultations. A separate app enables people with diabetes to share their data with carers and loved ones.
Evidence suggests that using the device improves patient experience and leads to improved outcomes. In some areas, expanded ways of using the system are being explored – including in light of the pandemic and an increased need for remote care.
As integrated care systems move to a statutory footing, and the pandemic continues, there will be a renewed focus on many of the agendas that diabetes touches: prevention, social determinants of health, a focus on wellbeing, and increasing use of technology. This means that there may also be an opportunity to think about how to better care for those living with or at risk of the condition – for their benefit and for the benefit of the system.