Panellists on an HSJ webinar, in association with Graphnet, expained how the pandemic had forced them to urgently enhance the way they used data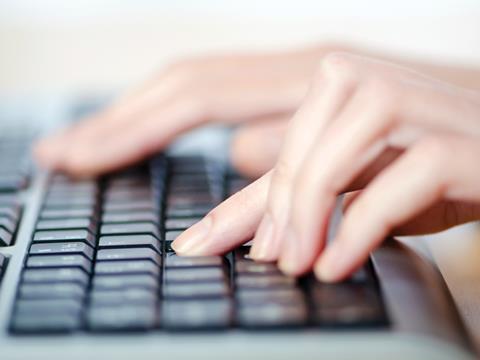 On his very first day as the lead of Cheshire and Merseyside's out of hospital covid cell, Joe Rafferty made an important realisation about the data available to assist in his new role.
Sponsored by

"What was really clear to me was we were drowning in data, but actually hardly any of it was the data I needed to have. The data that I could have wasn't particularly well joined up so it didn't in essence tell a story. It was also retrospective.
"So the tools that really we needed as a system to respond to covid were just out of reach."
Mr Rafferty, who is chief executive of Mersey Care Foundation Trust, was speaking at a recent HSJ webinar. Held in association with Graphnet, it brought together a small panel to discuss how local health and care economies can best develop a shared understanding of covid and other pressures.
For Cheshire and Merseyside Health and Care Partnership – which covers eight clinical commissioning groups, nine local authorities and 19 NHS provider organisations – the answer was to rapidly evolve the data setup.
"If you think about managing covid, it is the story of population health management," Mr Rafferty said. "We keep talking about population health management [in the NHS] and sometimes in an abstract way. This [the pandemic] is an absolute requirement to do population health management, and that's when we started to talk about the need for a persistent longitudinal care record.
"And we were able, with some assistance from NHSX, to move very rapidly onto a platform that allowed us to think about connecting our data really differently, in a way that allowed us to begin to pick up the data we needed in pretty close to real time."
Jim Hughes, strategic adviser for digital programmes at Mersey Care FT, explained that the technical work to make that possible happened over the course of just a few months. "We stood up the technical resource from May and we were operational by the end of August with a fully integrated population health and care record."
Insights and information
For Becky Malby, professor in health systems innovation at London South Bank University, that sort of speed has been partly made possible by culture changes brought about by covid. Faced with a novel virus and extreme pressures, she suggested it has been easier for organisations to question established ways of doing things.
"Very early on we ran a survey [of those in the NHS] about what innovations are you seeing that you don't want to go away," she explained. "And one was having data. The prevalence and the ability to get data was loosened up dramatically over that period of time. Data around real time admissions to A&E, data from general practice.
"But it isn't just the data; it's the culture than enables you to use the data to question and learn and change."
"The key here is actually that the project is led by the service and not by the technocrats or the people that are doing all the IT"
It was a theme echoed by Markus Bolton, director at Graphnet. The company supplies the software which has enabled the integrated records in Cheshire and Merseyside, but he emphasised that the technical solution itself is not new.
"We've been producing these population health management systems for 15 or 20 years, but what's happened in the last few months is a really big change in use.
"What's changed with covid is all of a sudden people need to know all sorts of things and they want to know it right now, and I don't think we've ever seen that before in terms of the types of demand for information that are coming through now."
He argued that successfully meeting that need, and building shared understandings of local pressures, was contingent on not regarding the work as a complex IT project. "We've cracked all of that [IT], so we can do it very quickly and and you shouldn't think this is a major technical project because there's a standard deployment method to go with it.
"I think the key here is actually that the project is led by the service and not by the technocrats or the people that are doing all the IT. It needs to fulfil a demand that services recognise."
Mr Rafferty agreed. "The delivery of information gives us insights, and that's what this is about. It's about insights and actionable information which allows us to change the deal for the [patient] population."
The free webinar can now be watched here.
How covid sparked a better understanding of population health
1

Currently reading

How covid sparked a better understanding of population health

2