In the third feature running to coincide with the HSJ Innovation Summit this week, we look at innovation methods used in Formula One. The benefits of multilateral testing could result in rapid developments in the NHS, says Mahiben Maruthappu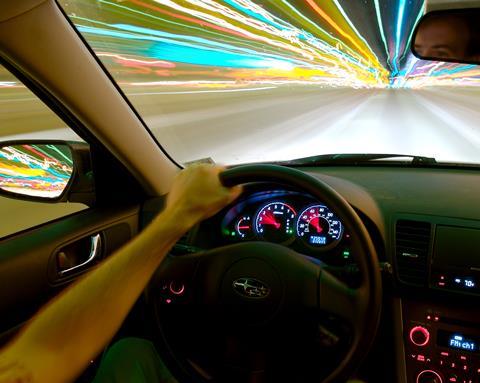 When it comes to innovation in British healthcare, three truths are frequently forgotten:
The NHS is unique. In England it serves more than 53 million people, with around 1 million patient contacts every 36 hours. It is the largest part-integrated health system of its kind globally, with a tradition of leading and developing medical innovations, from invitro fertilisation to electric cardioversion.
Healthcare is unique. Sitting at the nexus between payers, providers, patients and professionals, it entails provision of services that improve the quality of, or saves, lives.
Step-change improvements require several innovations operating in combination – a complex blend of patient engagement, clinical expertise, technology, monitoring and research – to provide patient care. This combination is unique.
Despite this, innovations in the NHS, and in healthcare globally, have predominantly been tested in isolation – the isolated impact of a device, drug or workforce model, rather than the synergistic value gained when combining these.
'Innovations in the NHS have predominantly been tested in isolation'
This focus on isolated, rather than combinatorial, innovation has occurred for a number of reasons. Across all industries the status quo of testing has classically been unilateral rather than multilateral, be it in manufacturing, banking or education, which arguably enables more robust and feasible determination of an innovation's impact.
In many sectors it has been challenging to develop infrastructure that permits combinatorial testing, as this requires integration, flexibility and real time monitoring from differential vantage points, coupled with the capacity to adopt and rigorously test new innovations, thereby creating a tension between flexibility and rigour.
Specific to healthcare, integrated services internationally are few and far between.
Systems are typically entangled rather than enabled by governance and payment models such as fee for service, that can at times preclude innovation, integration and real world testing at pace.
Finally, if testing in combination is possible, a sophisticated data collection system is needed to distill the contribution of each innovation, be it positive or negative.
Innovation hotbeds
Formula One racing is one field that appears to have resolved many of these challenges.
Like healthcare, it involves people and technology operating in a potentially high risk environment, at times needing continuous monitoring, while depending on the combined effort of experts from multiple disciplines.
'Cars are developed in innovation hotbeds, where modifications and innovations are evaluated simultaneously'
From a testing standpoint, cars are developed in innovation hotbeds, where several modifications and innovations are evaluated simultaneously to optimise performance.
This entails rapid prototyping, real time testing, high resolution data collection, with strong alignment between disciplines including developers, engineers, drivers, mechanics, managers and aerodynamicists, among others.
This fine tuned, accelerated ecosystem has led to several game changing innovations, such as four wheel drive and and paddle shift gearboxes.
It is understandable why a large degree of innovation in the automotive industry has stemmed from Formula One developments. The time has come for similar centres of real world combinatorial testing to be established in healthcare.
Take the test to bed
In March, building on the NHS Five Year Forward View, a call to develop "test bed sites" was launched by NHS England, the government and the academic health science networks.
These will serve as real world locations with the specific task of evaluating combinatorial innovations that integrate new technologies and novel approaches for better care.
'Test bed sites will serve as real world locations to evaluate combinatorial innovations'
This could include a new service delivery model for patients with dementia, combining wearable devices linked into mobile technology and implemented alongside technology enabled housing, or a lower cost nursing workforce model, operating in synergy to achieve improvements in care.
Innovators from across the world are invited to apply, with emphasis on prevention, behavioural change, management of long term conditions, diagnostics and medicines optimisation.
The test beds will provide:
tight alignment between frontline staff, local stakeholders and leaders;
robust and rapid data collection with sharing capability;
coverage of populations in excess of one million;
a commitment to real world demonstration and evaluation; and
enabling governance that permits decision making at pace.
With the right quality and scale of delivery, this presents a unique opportunity to test and combine innovations.
Provided there is suitable infrastructure, test beds could offer a new dimension to healthcare innovators internationally, enabling development and dissemination – perhaps at Formula One speed.
Mahiben Maruthappu is co-founder of NHS Innovation Accelerator, and senior fellow and chair to the chief executive's office at NHS England