Annual healthcare science awards launched
Backed by HSJ to recognise role in delivering NHS priorities
Deadline for entries is 17 February
The contribution of healthcare scientists is to be recognised in the annual Chief Scientific Officer Awards. This year the awards are being supported by HSJ in recognition of the vital role healthcare scientists play in meeting the NHS's quality, safety and efficiency priorities.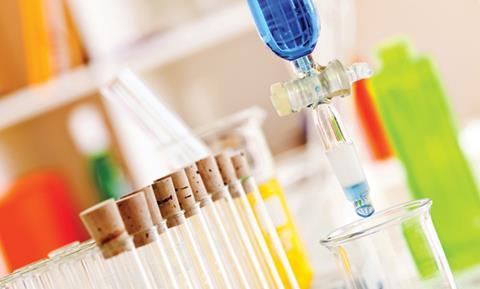 The seven awards categories are:
Healthcare Scientist of the Year;
Rising Stars;
Innovation in Scientific Services;
Improving Quality and Efficiency through Workforce Transformation;
STEM Engagement;
Healthcare Science Provider Organisation; and
Healthcare Science Patient and Public Participation.
Submissions are being invited now and the deadline for entries is 17 February.
The winners will be revealed at an event in central London on 29 February hosted by NHS England's chief scientific officer, Professor Sue Hill. HSJ will profile all the winners and their achievements in March.
HSJ editor Alastair McLellan said: "From the development of genetic medicine to the creating innovative services which will provide much of ammunition for the Five Year Forward View the role of healthcare science has never been more important. We are very pleased to support these awards and look forward to bring the excellence and innovation they highlight to the attention of healthcare leaders."