With 2020 down to its final days, it's time to take a look back at HSJ's most read technology stories of the year.
Second covid wave will be '10 times harder' for the NHS, says CEO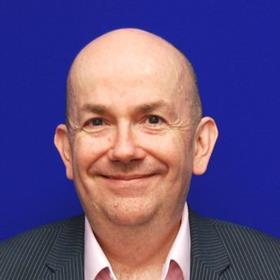 In October, the chief executive of a trust group in the Midlands warned that the second wave of the covid pandemic will be '10 times harder' for the NHS, and will require a step-change in the service's use of the technology. Simon Weldon, chief executive of the Northampton and Kettering group of hospitals, told HSJ's Digital Strategy Summit: "Wave one was the easy part of the job. Wave two is 10 times harder because you've got staff exhaustion, you've got elective recovery, you've got winter, and you've got covid all happening at the same time."
Ex-DH and trust director spared jail over degree lie
A former Oxford hospitals trust director who admitted to a charge of fraud after lying about having a degree was given a suspended sentence in January. Peter Knight, 53, was handed a two-year prison sentence and suspended for two years, at Oxford Crown Court. Mr Knight had successfully applied for the role of chief information and digital officer at Oxford University Hospitals Foundation Trust in August 2016 before resigning just over two years later in September 2018. The OUH received an "anonymous referral" in May 2018 which alleged that Mr Knight did not hold a classics degree, which he listed on his CV when he applied.
STP's acute trusts split over major IT investment
By January, two of a sustainability and transformation partnership's four acute trusts (Royal Devon and Exeter FT and Northern Devon Healthcare Trust) were yet to commit to rolling out a shared electronic record system, despite being asked to by NHS Improvement. In July 2019, NHSI confirmed its support for a shared EPR in Devon and asked the four trusts to sign a "letter of intent" demonstrating their commitment to the plan, according to board papers published by Torbay and South Devon FT. However, only two of the four trusts (University Hospitals Plymouth Trust and TSDFT) had sent such letters to the STP.
Babylon claims unfair treatment after 'unique' funding bid rejected
Digital GP provider Babylon Health hit out at what it said was unfair treatment and an NHS "system problem" which is blocking innovation, after commissioners rejected its latest bid for costs reimbursement in September. Babylon said the ruling – by Hammersmith and Fulham Clinical Commissioning Group – unfairly disadvantaged companies trying to innovate in primary care at a time when the need for digital consultations has never been higher.
Trust warned by CQC sees fourth inpatient death following 'humongous' tech problems
A fourth suspected suicide occurred in October at a mental health trust which was recently warned by the Care Quality Commission after three other similar inpatient deaths in quick succession. All four deaths at Devon Partnership Trust had common themes, including the use of ligatures, and occurred amid a year-long delay to the trust's plan to reduce ligature risks. The trust told HSJ it had faced "humongous" problems addressing ligature risks and had been too "patient" with another trust which was helping to investigate the deaths.
Trusts end Lorenzo use after failed national IT programme
In August, an acute trust in Yorkshire became the first of its cohort to fully replace its electronic patient record installed under the much-criticised National Programme for IT, with another trust set to follow suit. Barnsley Hospital Foundation Trust switched its EPR from the Lorenzo system to System C's Careflow and Walsall Healthcare Trust was to do the same this autumn, while several other trusts in the cohort were in the process of launching procurements for new systems.
Trust 'could have avoided four never events' if it had acted on alert
A trust which had four 'never events' where patients were connected to air rather than an oxygen supply could have avoided them if it had been more proactive when a national patient safety alert was sent out several years earlier, revealed a report released in November. Calderdale and Huddersfield Foundation Trust asked the Royal College of Physicians to carry out an invited review after the four never events at Calderdale Royal Hospital in 2018 and 2019. The earliest incident happened in February 2018 but was not identified until a retrospective audit nearly a year later. The trust's new electronic patient record was flagged up with reviewers saying: "At times nurses are over reliant on following instructions from the EPR rather than depending on their instincts."
Exclusive: Major delays for new NHS England covid service
HSJ learned in November, a key expansion of services for patients recovering from coronavirus has been delayed by several months. In July, NHS England hailed a "ground breaking" new service with the launch of a website with information for patients on how to recover from covid following hospital discharge. It promised a second phase of the service would allow patients to be connected with health professionals for more tailored support, to be launched "later this summer". But in a memo sent to professional bodies on 30 October, NHSE said the national roll-out was delayed until at least January 2021, with no date confirmed for the launch beyond that.
Exclusive: CQC's senior leaders face big fall in staff confidence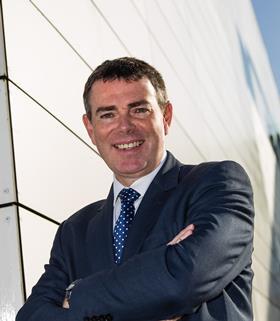 Confidence in the senior leadership of the Care Quality Commission fell sharply, with staff at the regulator reporting worsening morale in new survey results shared with HSJ in early January. Just 34 per cent of CQC staff told a survey in November that chief executive Ian Trenholm and his executive team "provide clear direction and leadership" — a fall of 10 percentage points on the year before. The biggest improvement in the survey, by 16 percentage points on 2018, was the proportion agreeing "I have the equipment/technology to carry out my role". A subsequent survey later in the year found improvement.