The future of healthcare technology is only to move forward

This is paid-for content from our commercial partners. Find out more
At Radar Healthcare, we've seen so many times that access to historical data just isn't enough anymore. Hindsight is a wonderful thing, but by then it's too late, and to drive real improvement across the NHS, we need to see technology supporting better collaboration and more effective use of data and information.
Sponsored by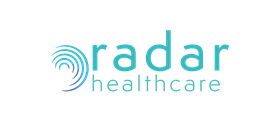 NHS organisations may consider re-assessing their current processes, and the current situation has emphasised just how important these are. Covid-19 is causing extra pressure through the vaccine rollout, staff shortages and service restoration. Not only this, but organisations are being pressed to act quickly, and this brings about risks and added concerns.
There is help out there in the form of modern technology. Imagine if your software could track trends and predict the probability of something going wrong, all automatically?
Gathering historical data is useful, but what happens next?
Information is your weapon, but to be efficient it needs to be used properly. Historical data shows us what happened in the past – but that's just it, it's historical. Whether there's been an incident, or a claim has been made about your organisation, it's already happened, and you can react, but the power of improvement comes from the ability to be proactive.
What we do at Radar Healthcare is look at what happens next. Our integrated risk management software boasts state-of-the-art analytics capable of notifying you about the probability of an event before it happens. It uses AI and machine learning to spot any trends out of the ordinary, enabling you to act as soon as you're notified to mitigate the risk of an unwanted incident. With the power of our technology in your hands, you can improve patient safety by halting problems in their tracks.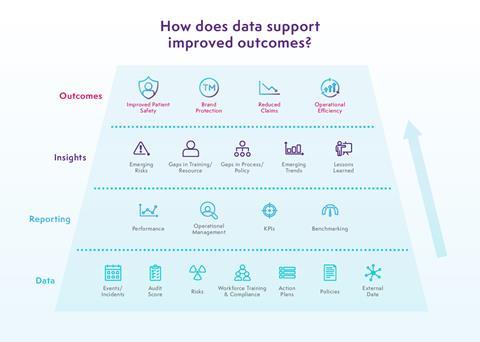 Data underpins everything from reporting to insights. Essentially, if used correctly, it improves outcomes – whether that be for the patient or staff. Learning happens all along the way which can drive real improvements.
Picture this – a trust is experiencing increased complaints and medication errors. These could be invisible to the human eye immediately, but Radar Healthcare would pick up on the trend and predict an increase in claims as a result. The software would trigger action plans to prevent this prediction becoming reality. Wouldn't that be great?
Is technology like this already used in the NHS?
The short answer is yes. Some NHS trusts are looking outside the box they are used to and choosing alternative technologies. They're often surprised at just what they can get!
If we look at Somerset Foundation Trust as an example, they formed from two trusts merging and needed a technology to use across the board. They went out to tender and were surprised by the choice that was out there. They chose Radar Healthcare.
Our software provides Somerset FT with the flexibility that many others lack – enabling them to build the system around their processes rather than vice versa. But what really excited them, were the analytics capabilities to help them spot trends that the human eye might not recognise. Helping their team work together and drive joint learning, using Radar has helped them to take a step back and see what's really possible.
"For us, the part of Radar Healthcare that really stood out was the analytics. Everyone expects systems to be able to display data, but what really stood out for us as a wow moment, when we saw something different, is when the smart AI can show you, this is what you do know, now let me show you something you don't know, "Paula Wiggins - Systems Manager at Somerset FT.
The future of health tech is here
Technology has moved on, and there's so much more it can offer. Software should be able to see things that the human eye can't. It should be interoperable, flexible to fit into your business, not the other way round and have the ability to be deployed with minimal disruption. There's never been a more important time to challenge your current systems and processes and invest into software that can help your future, not your present.
For more information, click here