Clinical commissioning groups have more data available to them than ever before. Sean Riddell looks at how it can be used to deliver real change.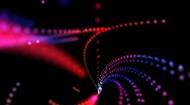 We are living in the "open data" era. The government has committed to making more and more data freely available: with over 40,000 files, data.gov.uk is said to be the largest data resource in the world.
Within the NHS, the transparency agenda has seen more data than ever before made public − including quarterly prescribing reports for every primary care trust in England and detailed analyses of hospital spending on drugs for conditions such as HIV and AIDS.
Clinical commissioning groups and individual GPs are also feeling the impact of the drive for data. A significant milestone is the launch of the GP Extraction Service − which will, for the first time, release national data from GP records to try to improve patient care and efficiencies.
'For clinicians, the only way to effect change is to integrate the derived knowledge into their clinical management system'
CCGs are also beginning to contract bespoke data extraction services to help them gain a better and deeper understanding of local health services. This data can be used for a multitude of different purposes − from creating risk profiling dashboards that identify patients at risk of unscheduled hospital admission, to monitoring prescribing spend across a locality.
But how does the drive for "open data" translate into real change? Liberating the data is only the first step. The information then has to be translated into knowledge and, finally, integrated into clinical workflows if it is to make a difference on the front line.
Data disconnect
Data is not much use in isolation – it's what you do with it that matters. There is a real risk of a data disconnect if clinicians are bombarded with more and more data without any intelligent interpretation or attempt to integrate it with how they work.
Let's consider the typical GP, who will regularly receive many different pieces of information and guidance about how they should be working − including, for example, the latest National Institute for Health and Clinical Excellence guidelines or new local protocols for specialist referrals.
While this information is useful and relevant for GPs, the way it is communicated − typically on paper − is a disconnect with their largely electronic workflow.
Most GPs spend their entire working day within a single clinical software system. For these clinicians, the only way to effect change is to integrate your derived knowledge into their clinical management system. By making it a seamless part of how they do their job, you can start to make a difference.
Making the data work
A good example of how this can work is an innovative project carried out within a leading GP clinical system to identify patients with undiagnosed diabetes.
Following work with a national research body, the software provider embedded a new algorithm into its software. The algorithm automatically interrogates patients' medical records, searching for blood test results that show a high blood sugar (HbA1C) level but no clinical diagnosis of diabetes.
'Identifying at-risk patients is still only part of the story − the real test is what you do about it'
During consultations, the software highlights these patients via an automated alert reminding the GP to investigate the reason for their high blood sugar. The alert remains on the system until the GP confirms an investigation and conclusion (ie the patient has diabetes or there is another reason for the HbA1C score).
Because it is fully integrated into the GP's clinical system, this alert becomes a seamless part of the way the GP does their job − in this way it starts to effect change.
At a national level, the software provider estimates that the algorithm could identify 57,000 patients with diabetes, based on a high blood sugar level which has not been followed up.
Of course, identifying at risk patients is still only part of the story − the real test is what you do about it. This brings me to my final point about how data can improve healthcare.
Evidence-based IT
Integrating new ways of working into clinical software is a huge step forward but it's not the end of the data trail. In my opinion, the real power of data can only be measured when you close the loop and measure what difference your intervention has made. I call this evidence-based IT.
Here is another innovative example of how data is being harnessed to deal with the nation's diabetes epidemic. At the Falkland Surgery in Berkshire, which has 14,500 patients, GPs are using QDiabetes, a stratified risk predictor embedded within their clinical IT system, to identify patients with a one-in-five risk of developing diabetes in the next 10 years.
'With all patients there was a definite psychological sense of hope and enthusiasm that was not there at the beginning'
Having identified the most at risk patients, the GPs compared the effectiveness of different interventions. Fifty-two patients were invited to take part in either a healthy eating or a healthy exercise regime to help them lose weight and increase activity to head off the disease.
The initial results showed good compliance in both groups, and measurable improvements for a majority of patients after 10 weeks, including weight loss and reduced waist circumference.
Although not statistically significant, the results were encouraging enough for the initiative to be proposed for roll out across 12 other practices with a total 100,00 patients in the locality. The Newbury and District CCG is considering making it part of its quality, innovation, productivity and prevention programme.
Project lead Dr Tim Walter said: "The results are very promising, and we are delighted that this important preventative work in a key group of patients is likely to be tested elsewhere.
"What was very interesting was the psychological impact, which we didn't set out to measure. At a follow-up meeting with all the patients there was a definite psychological sense of hope and enthusiasm that was not there at the beginning."
Find out more
Sean Riddell is chief executive at the EMIS Group