Former NHS chief executive David Nicholson says greater innovation in healthcare will mean taking a more global view of the use of new technologies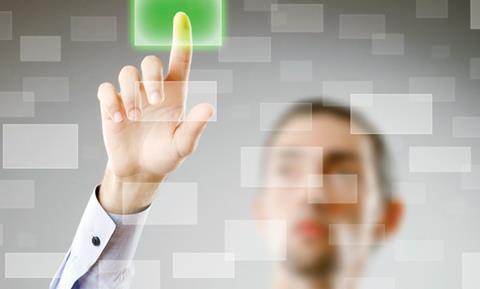 Imagine being able to send information about your health to your doctor at the click of a button. Or if you are a clinician, being able to receive that information, analyse it, and compare trends using only a mobile phone or tablet.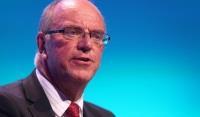 Imagine using a 3D printer to recreate parts of the human body that can actually be transplanted on or attached to patients to substitute missing limbs or parts of internal organs, such as a heart valve or a newborn's malformed esophagus.
Last, but not least, imagine being able to drive change and improve healthcare in the developed world and beyond, with the use of exciting new gadgets and technologies that remove barriers and help healthcare professionals and patients have the best possible experience.
'We need to dramatically change the way services are provided and how clinicians and patients interact'
In my 36 years working for the NHS – the final eight of those spent at the helm – we have witnessed, encouraged and introduced innovation and new technologies, making sure they spread at pace and scale throughout the organisation.
Innovation has been hardwired into training and education for managers and clinicians, and we have strived to put the NHS at the forefront of introducing creative and effective new uses of technology.
But these are shaky times for the NHS; it needs to be able to continue to offer a sustainable, high quality service for the next five, 10, 20 years.
Technology in view
Managers and clinicians will have to find ways to increase productivity and new ways of delivering care to help the NHS live within its means.
'We need investment in the creation and implementation of new technologies'
Simon Stevens has outlined his view of how the NHS will evolve in the next five years. The NHS Five Year Forward View sets out a number of challenges that the NHS faces; addressing the £30bn funding gap is top of the priority list. According to the Health Foundation, the funding gap could be as much as £65bn by 2030.
We need to dramatically change the way services are provided and how clinicians and patients interact.
To achieve that, we will need three things:
political will;
unshakable discipline from NHS England, commissioners, providers and clinicians; and
investment in the creation and implementation of new technologies.
I am going to focus on the third of these, but the truth is, it cannot be entirely detached from the other two.
Funding shortfall
A recent report found that a £100m nursing technology fund, announced by the prime minister in 2012, only received half the amount pledged to it, according to NHS England data.
At a time when innovation and training should go hand in hand to help clinicians and patients make better use of new technology, increasing efficiency in frontline care, this is disappointing news.
'Soon technology will monitor heart rate, calorie intake, and excess fluid in the body'
It is also paradoxical news, considering the government's announcement in December about £6bn investment in science and innovation.
This investment will put Britain at the forefront of global excellence, and the NHS should eventually benefit from it too. But we need the will to make that happen through investment in training and acquisition of new technology.
The good news is there are a lot of positive changes already taking place in our health service. Things like fitness trackers are already in use – helping users record calorie intake, heart rate, distance they walk or run – and the future looks even more promising.
Soon there will be new technology reaching people that will measure and monitor their heart and respiratory rate, calorie intake, and even whether or not they have excess fluid in their body, as well as other complex physiological changes.
Imminent breakthroughs
In a recent article, Sir Bruce Keogh said he envisioned a time when "someone who's got heart failure because they've had a previous heart attack is sitting at home and wearing some unobtrusive sensors, and his phone goes, and it's a health professional saying, 'Mr Smith, we've been monitoring you and we think you're starting to go back into heart failure. Someone's going to be with you in half an hour to give you some diuretics'."
That would be a real breakthrough in the way clinicians and patients treat and manage conditions, and it is exactly what we should be aiming for.
'An early warning system led to a 75 per cent drop in admissions during the clinical trial'
Sir Bruce also offered another great example of how these positive changes are not that far away when he referred to a clinical trial conducted in nursing and care homes in Sussex.
The trial involved 92 elderly patients over an eight month period during 2013-14. Staff were given Android tablet computers loaded with an app devised by digital health company Docobo, allowing them to ask patients how they were feeling and send the information to be analysed remotely by matrons.
When there was an anomaly within the readings, an alert was triggered. And the results were encouraging: matrons received 252 alerts as a result of heart failure, 181 for breathing problems, 36 for a UTI and 20 for diabetes.
This early warning system led to a 75 per cent drop in admissions during the clinical trial, because staff could intervene earlier and introduce changes to stabilise the patients' health. And all this at a cost of only 90p a day per patient.
The role of CSUs
Furthermore, we are seeing the new structures of the NHS showing that they can also be hubs of innovation. Take commissioning support units, for example – they are increasingly developing an impressive bank of innovative work.
One such example is a project being run by North of England CSU across the North East that has seen a significant reduction in pressures on the health service over the winter period. In the 2013-14 winter, the project led to a 39 per cent reduction in ambulance handover delays and a 24 per cent cut in the number of elective operations cancelled within 24 hours.
'We can come up with great innovations in this country, but we must also look abroad for inspiration'
We clearly can come up with great innovations in this country, but we also need to look around the globe for ideas and inspiration. I am currently leading research on behalf of the World Innovation Summit for Health to improve universal health coverage worldwide.
Innovation and technology will play a vital part in delivering free, accessible healthcare to people, wherever they are.
During the summit, from 17 to 18 February in Doha, more exciting new technology will be presented to healthcare professionals and innovators from all over the world and, where possible, we in the UK should be looking to introduce similar ideas to help our vision of how the NHS should continue to truly serve the public.
One example is a new app called Adhere.IO, developed in the USA by Little Devices and MIT. It is a patient centred solution aimed at low income countries – a combination of diagnostic testing, digital technology and economic incentives to encourage patients to comply with their TB treatment. For example, if they take their medicine properly, compliance is rewarded with mobile phone minutes.
Eye opening tech
Another innovation will be from UK based Andrew Bastawrous and Iain Livingstone, who have created Peek Vision, a portable eye examination kit for use in low income countries.
The camera lens of a smartphone is used to carry out a cataract test, while basic vision is assessed using a shrinking letter on the screen. A low cost adaptor can be clipped onto the phone, allowing it to capture images of the retina. The app collects the data and examination results can be shared with healthcare professionals internationally.
'We need to bring together policymakers, innovators, researchers, healthcare providers and end users'
There are bright minds at work all over the world to make healthcare more accessible and sustainable. There is much to be explored, but to make these aspirations a reality, we need to bring together policymakers, innovators, researchers, healthcare providers and end users.
That collective effort would help to drive change and make the introduction of new technologies a habit that brings long lasting quality and efficiency to the NHS frontline.
Sir David Nicholson was chief executive of NHS England from September 2006 to March 2013. Last year he was appointed as an adjunct professor of the Institute of Global Health Innovation at Imperial College London and also chair of the Universal Health Coverage Forum at the World Innovation Summit for Health