Radiology is often overlooked but technological developments and an increasing ageing population mean it could be a money-spinner, says Richard Fowler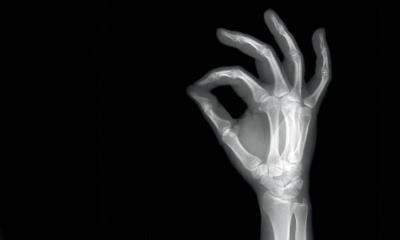 "Radiology? Ah yes. The lot in the basement with the big expensive machines. The ones who want a regular equipment replacement programme and keep on griping about their workload going up and up and wanting more staff to deal with it."
Does this match your view of radiology? Or are you one of the enlightened few that realises that diagnostic imaging is a pivotal element in your organisation and in the healthcare provision in your locality?
'The budget is a headache but your radiology department could not only be a money earner but also a growing business'
Imaging workload is rising inexorably, despite the UK having a lower use of ionising radiation than comparable countries. This rise in workload is for a very good reason – imaging is crucial to most patient management pathways and generally, in the UK, we are very good at it.
Even areas that traditionally did not use much imaging are seeing increases and more will come as techniques evolve – for example, functional MRI of dementia – and, with our ageing population, that's a growth industry. Watch out also for the coming explosion in molecular imaging and genomics that will change the whole face of diagnostics.
The increase in imaging
In the UK the number of imaging examinations performed annually is rising exponentially. Over the past three years there has been a 35 per cent increase in computerised tomography, a 38 per cent increase in MRI scans and a 15 per cent increase in ultrasounds.
The complexity of examinations is also increasing, resulting in them taking longer to acquire and to report. In addition, the frequency of multidisciplinary team meetings between 2008 and 2011 shows a rise of nearly two-thirds, and their average length has almost doubled. These meetings are an essential part of the workload and ensure imaging is at the heart of diagnosis and treatment; however, the time taken to conduct that imaging must still be accounted and paid for.
The 2011 Royal College of Radiologists' census shows there were 2,964 whole-time equivalent consultant clinical radiologists reported as being employed in substantive posts in the UK in 2011. This equates to 47 whole-time equivalent consultant clinical radiologists per million of population in the UK – approximately half the number of radiologists per capita of any western European country and about a third compared with North America. We're also very short of radiographers.
The Department of Health has recognised this situation and is helping to swell the numbers of radiologists by increasing training numbers – a very welcome initiative.
A growth industry
The budget is a headache but perhaps your radiology department could, in fact, not only be a money earner but also a growing business. This won't be realised for you if you still measure activity in conventional ways such as "completed hospital/consultant episodes".
You might like the old system, in which imaging is within the overall outpatient visit cost wrapper, but that model is evolving. The national tariff is being unbundled as the culture changes to recognise the central role that imaging plays.
'We know radiology is top of the agenda for clinical commissioning groups and GPs want us to work with them'
Radiology plays a very important role in keeping patients out of hospital and has been effective in primary care – a positive outcome that historically is seldom, if ever, measured. Commissioning will recognise this and, as a specialty, radiologists need to be prepared and resourced to act.
There's a fair bit of concern around commissioning and the any qualified provider initiative. You might just want to consider whether or not your team is resourced adequately to compete with private provision, which would like to take a bit of this and that.
You might think it a bit of a relief if some of your workload goes away, but beware – if your department gets slimmed down in the process, if extended working and seven-day care start to creep in, you may find you don't have the wherewithal to deliver because radiology is needed at every stage.
Top of the agenda
The Royal College of Radiologists has been working with the Royal College of General Practitioners to develop imaging commissioning in an intelligent and informed way. We know radiology is top of the agenda for clinical commissioning groups and GPs want us to work with them to provide the best possible local imaging services.
Their advice is to make sure you know your team's service inside out: understand the challenges, know the limitations and be prepared to provide evidence about exactly what can and cannot be provided.
But here's an idea. If you are paid for all these examinations, for secondary reports on imaging from elsewhere and for discussion at multidiscplinary team meetings, that would be income, not expenditure. If your imaging department is positioned at the front of house – not unreasonable, given that it is the place many patients visit first – you could use imaging to filter patients towards the most appropriate clinician.
Best of all, you could even get paid properly for doing it well. Isn't that worth considering for your imaging department?
Dr Richard Fowler is medical director for education and training at the Royal College of Radiologists