Chris Hopson on giving digital transformation the appropriate priority, ensuring the right amount of capital and investing properly in the required leadership and management skills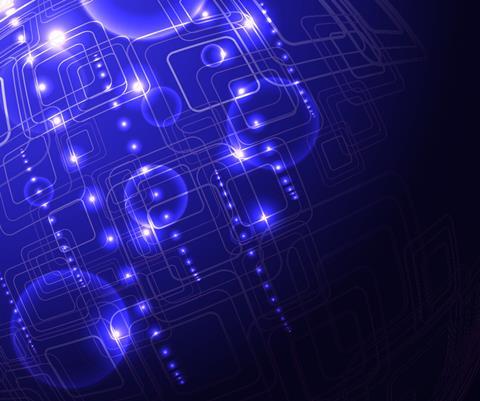 In my last job, as HMRC's customer contact director, I was responsible for the day to day running of one of the public sector's early flagship digital services, Self Assessment Online. That experience helped to convince me that technology and AI can revolutionise the NHS. In some places it's already happening.
However, we also know that the NHS trust sector needs to catch up with most other public services and the wider economy in digital transformation.
Need for sophistication
That need for catch up is a source of great frustration to a lot of people – politicians, national system leaders and patients alike. But instead of getting frustrated, we need to get sophisticated. Sophisticated about understanding why that transformation isn't happening as quickly as we would like it to and what we need to do to consistently speed it up.
So I am going to set out the five conditions that I think need to be present if trusts are to digitally transform in the consistent and rapid way the long-term plan requires, recognising that the picture is not universally bleak and there are plenty of good examples of trust level digital transformation.
First, we have to stop yearning for the NHS trust sector to be a single entity or a much smaller number of larger units so that digital transformation becomes simpler and easier. We have deliberately set up a system of local trusts run by unitary boards for very good reasons. Local trusts working within their local integrated health and care system, rather than larger regional boards or a single monolithic NHS, are best placed to identify and meet different local population health needs. I recognise that this makes some things, like procurement and digital transformation, where there are clear benefits from economies of scale and larger footprints, more difficult. But it's where we are, and we have to work with it. The task is to define the right national framework and then enable and support all the individual trusts, and the local health and care systems they work within, to consistently deliver against that framework.
Second, it's difficult to see how we can get the consistent speed of digital transformation needed at trust level with the current degree of operational instability in the NHS. Most trust chairs and chief executives will tell you that they currently have their hands completely full, and some, with the day to day operational task. Trying to recover performance for patients and service users where we have missed all the key NHS targets for the last three years. Covering workforce shortages, and improving finances. All at a time when demand is growing inexorably. If we want trusts to digitally transform we need to stabilise the service, and give leaders the space they need to lead a complex transformation.
Thirdly, if we really want the trust sector to focus on digital transformation, we have to give it the appropriate priority. The new long-term plan sets out 300 plus different commitments. It is simply impossible to consistently deliver all of those commitments to time and quality without clearer, smarter, and more ruthless prioritisation. If we want digital transformation to be a key priority in the NHS we have to treat it accordingly and de-prioritise other issues that we also think are important.
The fourth condition is that we need the right level of capital investment. Anyone who visits an NHS trust today can see the problematic legacy that we have built for ourselves. A multibillion pound maintenance backlog leading to leaking, crumbling and outdated buildings. Insufficient numbers of the modern CT and MRI scanners that are crucial to modern medicine and too many of them breaking down because we are trying to unreasonably extend their life. And, of course, failing to adequately invest in the digital transformation that is needed. The reality is that we simply will not be able to consistently drive digital transformation unless we get the required capital investment.
Finally, we need to invest in trust leadership capability so they can catalyse and lead this change. We have asked trusts to concentrate on reducing waiting lists, improving patient safety, creating integrated local health and care systems, and improving efficiency. Not surprisingly these are the areas where trusts have invested in building their capability, leading to significant improvements in all these areas, even if we are still on a journey in some. If we want the same to happen in digital we have to invest in the skills, knowledge and expertise of our trust leaders and managers. And that's just the start. Frontline clinical and wider staff buy-in is absolutely central to delivering this transformation on the ground.
Let me give you one simple anecdote to illustrate the challenge here. One of the many positive features of the NHS trust sector is our ability to attract non-executive directors of a very high quality from the corporate world. I am, however, struck by how difficult NEDs who have successfully led major digital transformations in their previous corporate life find the task of leading trust level digital transformation.
Part of this is how much there is to do. Some of it is in the complexity of the different areas requiring transformation. Workforce rostering; electronic patient record systems; online patient appointment booking; virtual telemedicine; electronic prescribing; a common, pan trust, finance and HR electronic backbone – the list is long and often bewildering.
And, some of this is about the complexity of thinking about digital transformation from the patient, not just the organisational, perspective. Not surprisingly, this complexity engenders a frequent sense of NED uncertainty, despite what they have done in corporate life.
So, as a new technology enthusiast, I can absolutely see the scale of the opportunity and the need to realise it. But, to do so, we must recognise the nature of the trust landscape, stabilise the service, give digital transformation the appropriate priority, ensure the right amount of capital is available and invest properly in the required leadership and management skills.

Chris Hopson is chief executive of NHS Providers.