Clear communication, awareness of core values and the right incentives are all key to a successful clinical audit, writes George Absi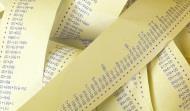 The importance of clinical audit in the health service is well known and documented. Its objectives include improving patient's experience and safety, and raising the standard of care.
During my career in the NHS, I have been fortunate to gain an insight into a variety of clinical audit processes and systems within several organisations. On reflection, I have asked myself why some systems are more successful and effective than others in supporting an organisation to achieve its goal?
It seems the success of the clinical audit function has many factors.
Policy, strategy and clear communication
Healthcare providers must regularly assess and monitor the quality of the services provided. The majority of NHS organisations have a strategy and policy in place to implement clinical audit under the umbrella of clinical governance, which was introduced in 1998. The strategy sets out the vision, whereas the policy is what defines aims, roles and responsibilities; protocol, processes and expectations.
These documents seek to establish a robust system and help to create a culture where clinical audit can thrive − ensuring continuous quality improvement; raising standards of care while minimising the risk to patients.
However, what seems apparent is the lack of effective communication at the heart of many failures within an organisation.
Therefore, for these documents to be effective and successfully embedded in practice, they must, at all levels, be well communicated, well known and owned and understood by staff. There should also be an easy mechanism for staff input and feedback.
Engaging, empowering and ownership to staff
For clinical audit to really work, clinicians and management must be fully engaged in the process, whether directly or indirectly. They should also be encouraged to put forward their ideas for improvements, especially those on the frontline, and assured that they will be listened to and their good suggestions will be taken on board when possible.
This way, the organisation would truly change the culture.
'As clinicians are being stretched to capacity, organisations should put in place adequate resources to provide support for clinical audit activities'
The staff would feel that they are empowered to drive clinical audit agenda, at their local level, instead of the feeling it has been imposed upon them. In that respect, a forward plan and collaboration between clinicians and management is needed, giving the real sense of sharing the decision-making process.
When clinical staff feel supported by management, their performance will be enhanced and audit becomes a way of everyday working life. Needless to say, clinicians have a professional duty to participate in audit and other quality improvement activities. They take forward action plans, on a regular basis, to address suboptimal performance and any other clinical issues causing concern.
Investing in training and support
Investment brings reward. As clinicians are being stretched to capacity with an ever-growing entourage of commitments, the organisation should put in place adequate resources to provide support for clinical audit activities.
'The success of a clinical audit strategy is measured by the degree of healthcare improvement and patient satisfaction'
An approachable, friendly, well trained and adequately resourced clinical audit team can provide appropriate quality training. It can also help with audit projects' design, analysis and feedback, and guide clinicians through the process. In that fashion, the benefits of the training will cascade through the organisation.
It is well recognised that a high-quality clinical audit can benefit patients, staff and the organisation. Raising awareness of the core value of a good quality clinical audit is one of the keys to success.
Incentives and rewards
There is no doubt incentives can fuel motivation. The organisation can provide incentives in a variety of ways, including competitions and recognition awards − for instance, a chair's award for best audit project.
Recognition in appraisal for high achievements and disseminating information of good practice through newsletters and other media are also valuable. The possibility of publishing high-quality audit projects in peer review journals has been one of the important professional rewards.
A clinical conclusion
The success of a well thought out clinical audit strategy and a well written policy is measured by the degree of healthcare improvement and patient satisfaction. Failing processes and procedures have serious consequences.
Many factors contribute to the success of clinical audit in an organisation. These include effective communication, staff engagement, empowerment and a sense of ownership. They also include the presence of adequate resources and support for training with a strong, dedicated audit team. The introduction of various incentives and rewards is proven to have positive effect.
George Absi is quality improvement auditor at Royal Marsden Foundation Trust