The word 'innovation' is constantly bandied around the NHS so how do we go about properly designing and implementing the essential new ideas, asks Miles Ayling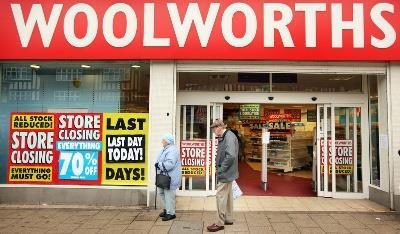 Innovation has long been a much-used word in healthcare circles. Indeed, there can be few words which are used more often. Yet what does it really mean?
Using a word constantly without defining it runs the danger of devaluing it to the point that it ceases to mean anything at all. Yet, in terms of the NHS, it means everything.
It means changing the face of the NHS and changing the face of healthcare. And it means doing it much faster than people imagine.
'People who see innovation as a back-door ploy to cut NHS costs and its services are missing the point. They are living in the past'
But why should the NHS change? In many areas, it plays a pioneering role. It is the largest employer in Europe, with around 1.5 million staff, and is the world's largest publicly funded health service, offering free care to all. In many areas it delivers some of the best health outcomes for patients in the world. It is much envied internationally.
A new set of challenges
Despite this, the NHS now faces a new set of challenges which are not going to go away. To a great extent, these challenges represent the inevitable price of NHS' continuing success.
Today, people are living longer – but also living longer in ill health. Medical capability, in terms of innovative medicines and technologies is growing ever more rapidly, as are public expectations.
Yet resources are finite, a reality which has been further underlined by the global financial crisis.
When the NHS was launched, it had an annual budget of £437m (£9bn, roughly, in today's money). Come 2011-12, that had risen to around £106 bn.
As NHS chief executive Sir David Nicholson put it in his report Innovation, Health and Wealth: "Simply doing more of what we have always done is no longer an option. We need to do things differently. We need to radically transform the way we deliver services. Innovation is the way – the only way – we can meet these challenges."
Of course, the NHS has enormous strengths, from its founding values to its much-vaunted staff. These must never be lost and must remain at the heart of what the organisation stands for. All organisations need to adapt to changing circumstances to survive and prosper. Remember former commercial giants Kodak, or Woolworth's? They failed to adapt, and they failed to survive.
Quality, productivity, costs
So what does NHS innovation mean? It means changing the way the NHS operates for the better. It means doing things differently in order to enhance quality, productivity and reduce costs. The NHS has always been innovative. The very idea of a National Health Service was – and remains – innovative. As an organisation, it continues to introduce innovation on a daily basis, backed up by the UK's hugely successful biomedical sector.
It is a lot less good, however, at the widespread adoption and diffusion of new practices, drugs or technologies. Innovation in the NHS, put bluntly, is often haphazard, ad hoc and regional, where it needs to be systematic, planned and part of a national culture.
Things, though, are changing and that change – that 'systematic change' – will be evident and showcased at Expo 2013.
The event, from March 13-14 at the ExCel Centre in London's Docklands, already has a major reputation as the best and largest event of its kind in Europe. The 2013 edition, however, is even more significant in that it will also host the launch of the NHS Commissioning Board, a key element of the Government's health reforms.
Systematic innovation
The board will not only be responsible for £80bn of the NHS's annual budget, but it will also have a legal duty, like the new clinical commissioning groups, to promote innovation.
This, therefore, is where innovation gets real – and, indeed, systematic. The commissioning board is no longer a proposal but a very real, practical structure which will provide the leadership to turn innovation into a central pillar – or 'core business', as Sir David puts it – of the NHS.
So what does innovation mean for you?
It is not restricted to test tubes, laboratories and white-coat clad professors. It should not be confused with invention or space-age technology. It can, of course, be all of these things, as reflected in Innovation, Health and Wealth's call for the NHS to adopt certain proven, high-impact innovations right across the service.
But innovation is much more than just bright shiny new 'kit'. Rather, it's what this kit stands for. It's the culture behind the kit.
It's about everybody, from porters and ancillary staff to nurses, GPs, surgeons, consultants and senior executives helping to do things better and more efficiently.
It's about creating new care pathways that benefit patients and overworked medical staff, while remembering to decommission outmoded methods. And then it's about spreading these new practices right across the service as a matter of course.
Telehealth and telecare provide good examples of how kit and culture can progress hand-in-hand.
On the face of it, telehealth and telecare are all about 'kit', using monitors installed in homes that read patients' vital signs, like heart rates and blood pressure, and send the results remotely to clinicians.
But the kit is, in fact, the last piece of the jigsaw. Technology on its own can often simply add cost and complexity. To work effectively it needs to be integrated into care pathways; services need to be re-designed around the technology, and you must build understanding and support with clinicians, patients and their carers.
But if you get it right, it can be transformational, increasing independence and dignity, reducing hospital and out of hospital utility, and generating much needed savings for the health service.
Preventative care
This technology is also preventive, with daily readings highlighting potential problems – and prompting action from the NHS – in some cases before the patient begins to feel unwell.
There are a number of telehealth and telecare schemes operating around the NHS, and in many cases they have been very successful, delivering improved health outcomes, high user satisfaction levels and very real efficiencies. But such schemes are the exception rather than the rule.
We need to roll out the use of telehealth and telecare right across the NHS, bringing benefits to more and more patients as we do. The use of new technologies needs to become routine for the NHS.
Of course, that will inevitably mean delivering services in different ways and in different settings. This often means re-training staff and organisational shake-ups. Yes, innovation often is disruptive. But it's a price worth paying if it translates into significant long-term quality gains and better patient outcomes.
Everybody contributes
People who see innovation as a back-door ploy to cut NHS costs and its services are missing the point. They are living in the past. Everyone, right across the political spectrum, now recognises that healthcare needs to undergo major change.
The QIPP £20bn efficiency programme is not a one-off. It is a sign of the times. Financial pressures, in the face of increasing patient demand and burgeoning medical capability, are here to stay.
Our goal is to create a culture within the NHS which is committed to innovation to provide patients with the best care and the best outcomes.
Miles Ayling is director of innovation and service Improvement at the Department of Health.