In April 2013, a law aimed at balancing disproportionate legal costs will come into effect – but how will it really affect patients, solicitors and the NHS?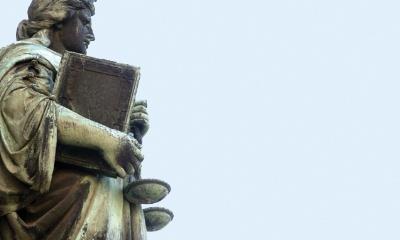 The NHS Litigation Authority has reported a 6 per cent increase in the number of clinical negligence claims reported in the last financial year, with payments totalling over £1bn for the first time in its history. It has been suggested this may be due to changes to court rules relating to conditional fee agreements ("no win, no fee"), which are to be introduced in April 2013.
A total of 9,143 new clinical claims were reported to the authority in 2011-12, representing a 67 per cent increase from the number reported five years ago. Expenditure on claims – damages, claimant and defendant costs – over the same period has increased by 140 per cent and costs alone have increased by almost 69 per cent.
Fee change
From April 2013, claimants will no longer be able to recover success fees and insurance premiums from a defendant following settlement of a claim. This change and others discussed below are part of the reform of civil litigation costs following Lord Justice Jackson's investigation and report into the disproportionate level of legal costs.
Conditional fee agreements (CFAs) were considered to be one of the main contributors to high costs. For example, in a recent case involving a herniography procedure, the claimant received £20,000 in damages but her solicitor's costs were £95,000. Defence costs in the same case were £28,000.
In another case, in which the claimant was wrongly diagnosed with motor neurone disease, a settlement was agreed at a very early stage in the proceedings. The claimant received £5,750 but, even at that early stage, her solicitor's costs ran to £38,750.
'Damages for pain and suffering are to be increased by 10 per cent'
The cost of CFAs is part of the reason why claimants' costs paid by the litigation auhtority exceed, by a considerable margin, the costs the authority pays to its own lawyers. In 2010-11, it paid claimants' lawyers more than £182m while its own lawyers received £48m.
In these cases, success fees allow claimants' solicitors to charge, not only their costs based on the number of hours worked, but also a premium, which is calculated as a percentage of those costs. It is not unusual to see 100 per cent success fees, meaning the costs are doubled.
The cost of success
Claimants also often purchase "after the event" insurance policies to cover the risk of having to pay the defendant's costs if the case is unsuccessful. The insurance premium is calculated at the conclusion of the case and based on a percentage of the defendant's costs.
At present, the defendant is required to pay the success fee and the insurance premium in addition to the damages and base costs. From April 2013, success fees will be payable from the claimant's damages. It is suggested by some commentators this will mean claimants do not receive full compensation for their injuries.
To help address that, damages for pain and suffering are to be increased by 10 per cent, while the success fee will be subject to a maximum of 25 per cent of damages and will exclude damages for future care and losses.
'Costs are recovered in only a very small proportion of cases, even when the NHS is successful'
It would, however, seem very likely that many success fees will exceed the 10 per cent increase in damages, thereby resulting in some claimants receiving less than at present. When the 25 per cent cap takes effect, claimants' solicitors will also lose out. Both will, therefore, be keen to start their cases before the rules take effect.
As for insurance premiums (which were £6,614 and £19,875 respectively in the two cases illustrated), it is intended that for most cases these will not be needed because claimants will no longer be required to pay the defendant's costs if the claim is unsuccessful. The system called "qualified one-way costs shifting" will apply to all claimants, whatever their means, provided they act reasonably in the litigation.
However, if the claim was fraudulent the protection would be lost. There will, therefore, be no opportunity for the NHS to recover its legal costs when it successfully defends a case. At first blush this may not appear to be good news for the litigation authority.
However, costs are recovered in only a very small proportion of cases, even when the NHS is successful. The saving in success fees and insurance premiums will exceed the amount presently recovered when the NHS successfully defends a case.
Managing money
Other changes include costs budgeting, in which the courts will, at the outset of a case, set a budget for what the claimant may spend in costs in pursuing it. The rules will require the court to consider whether the budget is proportionate to the value and importance of the case. If realistic and appropriate budgets are set, it will be difficult for the claimant to recover more.
However, claimants have often already run up large costs before proceedings are issued and costs budgeting will not affect that. Those initial costs are another factor in the disparity between claimant and defendant costs. Claimants' solicitors are involved in the claim very early on and carry out detailed investigations, sometimes even before the defendant's side is aware of the claim.
'Early investigation and good clinical governance practice can reduce the number and costs of claims'
Trusts can help to limit such cost frontloading by identifying, investigating and reporting potential claims to the NHS Litigation Authority early on. For example, if a serious incident investigation has identified problems or poor practice, an early apology and admission may be appropriate and avoid costly investigations by the claimant.
The authority's new chief executive, Catherine Dixon, has emphasised the importance of working closely with trusts to enable lessons to be learned that will assist in managing risk, improving patient safety and reducing claims.
Trusts can engage in this process by providing feedback to clinical leads when errors are identified and admissions of liability need to be made. Good clinical governance practice should include the regular review, at clinical level, of claims and incident reports to identify areas of practice that need improvement.
The rule changes are a huge deviation from the present system and it is likely there will be a rush to bring claims before they take effect. However, it was not the intention of Lord Justice Jackson that claimants' access to justice be restricted – rather, there should simply be proper control of public expenditure.
The present reforms achieve an appropriate balance and it is unlikely that claim numbers will drop in the longer term. Early investigation and good clinical governance practice, however, can reduce the number and costs of claims.
Find out more
Rachel Kneale is a partner at Hempsons r.kneale@hempsons.co.uk