Simon Stevens takes the top spot in 2014 HSJ100
Each November for the past nine years, HSJ has assembled a group of experts to consider a challenging question: who will wield the most influence in healthcare in the coming 12 months?
This year, with a general election imminent, the challenge for our judges was more acute than ever. We all know that the politicians in government post election will have a significant impact on the NHS. What we do not know is which politicians they will be.
More on the HSJ100 2014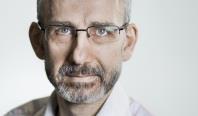 The quantity and nature of the new entries into this year's HSJ100 reflect that situation. Of the 35 new names, seven come from the world of politics. Two are leading journalists, who will inform voters on the leading parties' plans for the vote winner and loser that is the NHS. The majority of the remaining names are established players in the health world, whose expertise and opinions are likely to be sought whichever party - or collection of parties - ultimately forms the government.
It is revealing that it is not a politician in our top spot, however. Jeremy Hunt - who recently exclusively told HSJ he wants to remain in the health secretary post until 2017 - falls one place to number two.
'It is revealing that it is not a politician in our top spot'
Instead, it is NHS England chief executive Simon Stevens who heads this year's HSJ100. Given the impact of the NHS Five Year Forward View, this seems only right. As politicians prepare their manifesto pledges on health, it seems that foremost in their minds is how to make the vision outlined in NHS England's document a reality.
Just as judging the HSJ100 is always challenging, so too is the health service always in flux. Just as this year was more challenging for our judges than most, so too will 2015 be a year of more flux than most. Here are the people we think most likely to be influencing the direction of that movement.
HSJ100 2014
Simon Stevens
Jeremy Hunt
Jeremy Heywood
Bruce Keogh
Andy Burnham
Mike Richards
David Behan
David Bennett
Richard Douglas
Sally Davies
Paul Baumann
David Flory
Patrick Carter
Steve Field
Mark Porter
Norman Lamb
Chaand Nagpaul
Maureen Baker
Nick Seddon
David Dalton
Danny Alexander
Malcolm Grant
David Haslam
Una O'Brien
Stephen Hay
Andrew Dillon
Keith Willett
Barbara Hakin
(Freddie) Earl Howe
Andrea Sutcliffe
Christine McAnea
Julie Moore
Ian Dodge
Peter Carter
Duncan Selbie
Greg Beales
Robert Naylor
Hugh Pym
Chris Ham
Ed Smith
Nigel Edwards
Tim Kelsey
Liz Kendall
Sam Everington
Fiona Caldicott
Ara Darzi
Julian Kelly
Chris Leslie
David Fish
Lyton Crosby
David Prior
Ben Dyson
Geraldine Strathdee
Bill Kirkup
Bob Alexander
Chris Hopson
Caroyln Downs
Andrew Ridley
Paul Bate
Ian Cumming
Amanda Doyle
Martin Mcshane
Niall Dickson
Robert Francis
John Bell
Clare Marx
Terence Stephenson
Jeremy Taylor
Dr Hugo Mascie-Taylor
Sarah Wollaston
Catherine Davies
Jon Rouse
Anne Rainsbury
Jane Cummings
Kathy Mclean
Paul Watson
Peter Melton
Richard Barker
Ron Kerr
Paul Dacre
Kate Granger
Paul Flynn
Jane Dacre
Jennifer Dixon
Margaret Hodge
Rob Webster
Geoff Alltimes
Danny Mortimer
Mike Bewick
Cathy Warwick
John Oldham
Jeremy Hughes
Arvind Madan
Victor Adebowale
Phillip Hunt
Nick Black
John Appleby
Mike Farrar
Ajay Kakkar
Peter Lees
THE JUDGES
Alastair McLellan, editor, HSJ
Paul Bate director of strategy and intelligence, Care Quality Commission
Ade Adeyemi chair, Young Fabians Health Network
Professor Alistair Burns national clinical director for dementia in England, professor of old age psychiatry, Manchester University and Manchester Academic Health Science Centre
Mike Farrar consultant, Mike Farrar Consulting
Bill McCarthy deputy vice chancellor (operations), Bradford University
Sarah-Jane Marsh chief executive, Birmingham Children's Hospital Foundation Trust
Helen Hirst chief officer, Bradford City CCG
Julie Wood lead director, NHS Clinical Commissioners
Thomas Cawston head of health, Policy Exchange
Dr Michelle Drage chief executive, Londonwide Local Medical Committees
Alastair Henderson chief executive, Academy of Medical Royal Colleges
Jeremy Hughes chair, National Voices and chief executive, Alzheimer's Society
Lord Victor Adebowale chief executive, Turning Point
Sir Ian Carruthers chair, Portsmouth Hospitals Trust
Professor Sir Simon Wessely president, Royal College of Psychiatrists
Dr Richard Vautrey deputy chair, British Medical Association's GP committee
Nick Samuels director of communications, Foundation Trust Network
Gavin Johnstone founder and managing director, Hunter Healthcare
How the HSJ100 is judged
The HSJ100 seeks to indicate who will have the greatest influence over English health policy and the NHS in the 12 months from December 2014. The HSJ team prepares a long list of candidates over the summer and early autumn. A panel of judges is put together that combines knowledge of influence in healthcare and represents most shades of opinion. Judges who are on this HSJ100 list were excluded from conversations about their own inclusion. The prime minister, deputy prime minister and chancellor were excluded.
HSJ100: Our top names are best positioned to shape a year of volatility and voters
1

Currently reading

HSJ100: Our top names are best positioned to shape a year of volatility and voters

2

3

4

5

6

7

8

9

10

11