In HSJ's interview with the health secretary he avoided directly answering questions about the NHS's finances
At the beginning of our interview with the health secretary Jeremy Hunt, HSJ asked him four questions.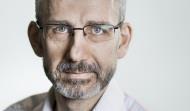 'Ed Miliband is guilty of being disingenuous, but so is Jeremy Hunt'
They were: is it sustainable for the NHS to survive on the average 0.6 per cent real terms annual increase it has received during this parliament; did he agree with NHS England chief executive Simon Stevens that most people would expect the NHS to benefit from any return to economic growth; was the proportion of GDP accounted for by the NHS a good way to judge levels of funding; and was he comfortable that of G7 countries, only Italy spent less on its health service as a proportion of GDP?
Mr Hunt did not directly answer any of them, claiming: "You won't find any government minister speculates on finances post a spending review".
Cynicism and cuts
Later he accused Labour leader Ed Miliband of "cynicism", claiming he promised levels of GP access that would cost far more than any available funds. HSJ too has questioned Mr Miliband's sums – but does not call him cynical.
Mr Miliband is guilty of being disingenuous in saying cuts to central departments and competition regulations would generate £100m for primary care.
But then so is Mr Hunt in suggesting better patient safety will deliver enough savings to ensure the stability of the NHS. Or by claiming it could afford the technology revolution other countries are achieving without getting close to their levels of spending
Hunt: Safety and technology are key to surviving squeeze
1

2

3

Currently reading

Hunt dodges the tricky issues of NHS finance