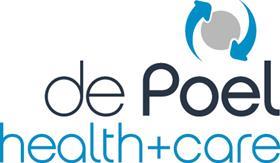 Royal Bournemouth and Christchurch Hospitals Foundation Trust: Change Champions delivering culture change at Royal Bournemouth & Christchurch Hospitals
The team initiated a culture change programme to improve the working environment for staff, empowering them to provide compassionate and high quality care for patients.
Over 800 members of staff have had at least one leadership development activity since September 2016.
The judges felt that the team radiated enthusiasm for their staff engagement work, which built true confidence among colleagues. They are setting a good environment within their organisations for the continued journey ahead.
Read a detailed case study about this project at HSJ Solutions
Finalists
Nottinghamshire Healthcare Foundation Trust, Engaging with care home staff to improve outcomes for vulnerable care home residents – HIGHLY COMMENDED
Ashford and St Peters Foundation Trust, "Be The Change" - Building & Sustaining the Will for Quality Improvement
Dartford and Gravesham Trust, From "Can't Do" to "Can Do" - putting patients first and organisaltional boundaries second
Kingston Hospital Foundation Trust, AskHR App
Manchester Royal Eye and University Dental Hospitals, Central Manchester Foundation Trust, Improving Staff Engagement from Bottom to Top!
Sheffield Teaching Hospitals Foundation Trust, Dialogue not dictate
South Staffordshire and Shropshire Healthcare Foundation Trust, Staff Engagement at SSSFT
Sussex Community Foundation Trust, Wellbeing @ Work Festival
West Suffolk Foundation Trust, An asset-based approach to staff health and wellbeing
Wirral University Teaching Hospital Foundation Trust, Speak Up. We're listening!