Northumbria Healthcare Foundation Trust won the 2018 HSJ Award for Compassionate Patient Care by developing a birth trauma service with timely access to psychological interventions for perinatal trauma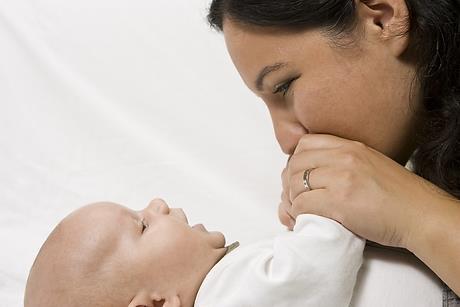 Giving birth is meant to be a joyous occasion where the only thing that matters to the mother is leaving with a healthy baby and what can be a gruelling experience is quickly forgotten.
That's not the case for all women. Some may have a difficult birth – either emotionally or because they need lots of medical interventions – and although many will recover quickly from this, for some there will be a long-lasting effect.
And in a few cases that may manifest itself as post-traumatic stress disorder. The NHS has not always been great at spotting women who need help, and untreated PTSD may impact on their lives for years and even prevent them having another child. It's also associated with higher levels of post-natal depression.
Reflection service
Northumbria Healthcare FT has launched a pioneering service to identify and help these women. The project brought together a core team from obstetrics, patient experience and the health psychology services to develop a pathway to support women to reflect on their birth experience in a one-to-one session with a midwife. This takes place sometime after birth. Over 100 staff were trained to deliver this reflection service.
Many women will go away reassured and need no further input but, for those who need it, there is a pathway onto further support. The women who access this may have suffered trauma during the birth and may be frightened of giving birth again as a result of their experience.
The service also offers support with complaints, when required, and with accessing preconception advice. It is also a way of feeding back patient experience into the wider obstetric services.
The focus is on a compassionate approach – recognising the distress of the women involved and then desiring to alleviate that distress.
This project stemmed from compassion for the care of women who suffer from PTSD as a result of perinatal trauma and was very patient centred in its design
Over the last few months more staff have been trained including some working in the special care baby unit. "Our next steps are to start looking where there has been traumatic loss – maybe a stillbirth, a termination or miscarriage," says Lainey Fraser, service lead for obstetrics and gynaecology health psychology. "There is always going to be a grieving process but sometimes that grief is complicated by PTSD."
The service is thought to be unique; while other trusts have birth reflection services, this one offers skilled health psychologist support. As part of the establishment of the service, the team looked at what was available elsewhere and found relatively little and that when perinatal PTSD is identified, it is often treated through mainstream PTSD services rather than a specialist service. "What we are trying to do is look specifically at the obstetric context," explains Ms Fraser.
The service is now being funded as an "on cost" – effectively seeing it as part of the cost of running a maternity unit – with the support of senior staff within the organisation, she adds. "It's a good example of an acute organisation taking responsibility."
The project – which has been recognised by NHS England's Maternity Transformation Fund – impressed the judges who said, "This project stemmed from compassion for the care of women who suffer from PTSD as a result of perinatal trauma and was very patient centred in its design. Impressive programme of training for staff in order to implement used evidence-based models for training.
"Commendable approach to focus groups for staff to meet and listen to quite traumatised women – this was tough for staff. Clearly has the potential to address care for women suffering post-natal mental illness who are not identified as having a need and is entirely spreadable across other maternity units. There is also evidence of uptake from other services such as surgical care."
Ms Fraser says that the HSJ award came at "just the right time" when the developmental phase was drawing to a close and the service was about to be operationalised. She is also pleased that a service which was so rooted in patient experience – and where patient involvement in its development was crucial – was recognised in this way. The backing of the patient experience team, led by Annie Laverty, was important, she adds.
The idea of a specialist service like this is also gaining traction in the wider NHS. The NHSE Maternity Transformation Programme is now disseminating information about the process and outcomes of the project.
At a time of financial pressure, the project also has potential for reducing costs associated with elective Caesareans and to reduce women's need for further mental health intervention – untreated PTSD is associated with chronic mental health problems.
But most of all it helps to improve the lives of women with perinatal PTSD who may have undergone considerable mental torment, lost confidence and self-esteem, and even felt guilty for how they are feeling.
To find out more about Northumbria Healthcare Foundation Trust's winning entry visit HSJ Solutions.
The 2019 HSJ Awards are now open for entries. For more information visit https://awards.hsj.co.uk/categories