A population health model for people with type 2 diabetes won Hampshire System Integrator the System Leadership Initiative of the Year category at the 2019 HSJ Awards. Jennifer Trueland explores the approach underpinning their success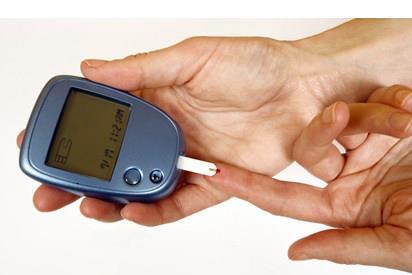 A system integrator project to improve care for people with type 2 diabetes has led to benefits for patients, population health, and providers, while providing better value for money.
As part of the Hampshire System Integrator, North East London commissioning support unit, in partnership with OptiMedis-Cobic, Imperial College Health Partners, Social Finance and PPL, developed a population health model for people in Fareham and Gosport. Those targeted had either been diagnosed with type 2 diabetes, or were deemed to be at risk.
The project took the top prize in the System Leadership Initiative of the Year category of the HSJ awards.
The project demonstrated that a proactive and preventive approach, through a system integrator, could be used to develop practical population health processes for diseases and population groups across systems.
The team, Ramesh Rajah, programme director central analytics with NEL, Dr Nicholas Hicks, founder and chief executive of OptiMedis-COBIC, Donal Collins, GP and senior partner at the Highlands Practice, part of Sovereign Health network, wanted to make a difference to the health and quality of care offered to patients in the area. They built on work done by Gesunde Kintsigal in Germany, which had shown positive results by taking a similar approach.
"We recognised that the balance of the current provision of care – and investment – was too reactive and insufficiently weighted towards supporting people be healthy and social, primary, community and preventive care," the team says.
"The goal was to deliver on all aspects of the Quadruple Aim: better health of the population; improved provider satisfaction; improved patient experience; and reduction in health system cost."
One of the key lessons was there was more than enough data in most GP systems if only it were properly accessed and analysed to support the delivery of highly effective high-quality population health management
Essentially the project involved developing a shared contract between GPs, acute and community providers, aligning incentives to achieve better management of patients with or at risk of type 2 diabetes. They used data analytics to identify gaps and the areas of greatest potential opportunity, and they delivered support for staff on the ground to help achieve culture change to facilitate improvement in both commissioning and delivery of services.
"The key to making it work was finding senior GP leads and other stakeholders from the wider system, including patients, acute and community leads who shared the same vision, with energy and commitment who were prepared to give it a go," the team says. "What made a difference was a strong narrative, the ability to bring analysts and clinicians together and combine hard data with soft intelligence to create practical actionable insights."
One of the key lessons was there was more than enough data in most GP systems if only it were properly accessed and analysed to support the delivery of highly effective high-quality population health management. "The data the three frontline GP practice staff had was that which influenced commissioners at a more strategic level and not, in the lead GP's words – 'tell us about the five patients I need to do something with today that may prevent an adverse outcome in coming months'. A powerful driver for making this happen was clinicians working closely with analytical leads in going through the data and identifying areas of opportunities and the biggest impact – allowing the data to tell a story that was easily understandable, and clinicians immediately understood the impact of delivering care in a different way. The practices came to see their list not just as a list of people who could make an appointment in their surgeries, but as a list of people who they wanted to work with and alongside to improve their health and well-being over time. That changed everything."
Another key lesson was around partnership – bringing together organisations and individuals with different areas of expertise, including population health management, data analytics, research and quality improvement to work with the GP leads.
Winning the HSJ award helped raise the profile and instil confidence in pursuing what is right for the population, in identifying and managing targeted intervention using data, analytics and clinical expertise, the team says.
"Winning has also meant continued partnerships and strengthened relationships between the STP and the population health and accountable care experts locally and from Germany. As a consequence, the primary care network involved in the system integrator is increasingly recognised as a stand-out PCN in Hampshire and the Isle of Wight. What would be great to see now, is the system applying the learning more widely."
Click here to find out more about how to enter the HSJ Awards 2020.