NHS Improvement should look to the charity sector to recruit the kind of diverse boards that we greatly need, writes Paul Devlin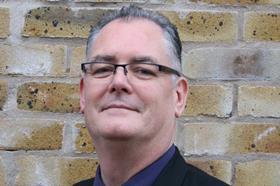 Helen Buckingham of NHS Improvement rightly challenges NHS trust boards to develop a collaborative style of leadership, and links this to increasing the number of women leaders on boards.
Diverse boards make better decisions
I strongly support the rationale that diverse boards make better decisions, and that collaborative leadership is not only needed more than ever in the NHS, but that it can be enhanced by improving boards' gender balance. The more diverse a board, the more likely it carries an understanding of the impact of its decisions on the whole of the communities they serve.
But the NHS must do more to improve board diversity more generally – not only in gender, which must include improving the numbers of transgender board members, but also in race, in sexual orientation, in age, in disability.
Parallel route
Approaching some FTSE 100 companies to tap into their "top talent" may be part of the solution, but will not be enough. Many in the NHS have worked hard to improve the diversity of boards and councils of governors, but without significant success. A parallel route NHS Improvement can also, therefore, explore is the potential offered by those with board experience from within the third sector.
There are many more people out there with much to offer the NHS
Every charity – from a small, volunteer-led group to a multi-million pound, national organisation, has a board of trustees charged with its proper governance. Whilst I'm fully aware that the Charity Commission's own research shows that older white men are over-represented on charity boards (as in NHS ones), I know that there is, nevertheless, a rich – and more diverse – as yet untapped pool of skilled people whose experience could enhance the NHS.
Some of their skill comes from leading charities focused on supporting those dealing with day to day discrimination, including in health-related, or equality-related issues. Many charities have been successful in working within annual financial reductions, short term commissioning, and demands for more value for money for many years – often at the hands of NHS commissioners.
Challenging the status quo
Charities understand organisational mergers, partnership working, and delivering savings through sharing scarce resources; they have had to in order to survive. And user involvement has been a staple of most charities for years; without it, they would not survive. Charity leaders have, over many years, built a particularly strong characteristic: resilience. And this is something else we need more of in NHS governing bodies.
There are, of course, some existing NHS board non-executive directors who bring strong personal experience from within the third sector. This field is increased somewhat if clinical commissioning groups' lay members and foundation trust governors are considered.
But there are many more people out there with much to offer the NHS.
Face a challenge
So here's a challenge to NHS Improvement: by all means approach FTSE 100 organisations for under-represented talent, but make a clarion call to the third sector, too. In doing so, recognise that charities are much less likely to have the resources to "back fill" or financially support their people to take on roles in the NHS, so be prepared to reimburse supportive charities.
Don't just focus on the "top 100" big charities – smaller, local organisations survive and thrive too
Recognise that the voluntary trustees of charities need realistic compensation for their involvement in the NHS – so pay them appropriately. Welcome the diversity that can be drawn from the charity sector, and acknowledge that, in order to take part fully and fulfil their potential, people who are new to the NHS will need training, induction, development, and support (just like their counterpart from FTSE 100 companies).
Don't just focus on the "top 100" big charities – smaller, local organisations survive and thrive too, often with innovative, creative leaders maximising restricted funds and other resources; these are often where leaders from diverse backgrounds can be found too. And remember how much health and social care already depends on the third sector to deliver what we, collectively, already do together.
Draw on that resource to help fill gaps in the NHS' leadership. As, without the third sector, health and social care could not succeed.
Paul Devlin (@Paul_BIMLtd), director, Because It Matters Ltd (Also chair of Lincolnshire Partnership Foundation Trust, and chief executive of the National Association for Patient Participation, but writing in a personal capacity)