Strong leaders and boards are essential if the whistleblowers of the future are to prevent harm to patients, an NHS Employers summit heard. Alison Moore reports.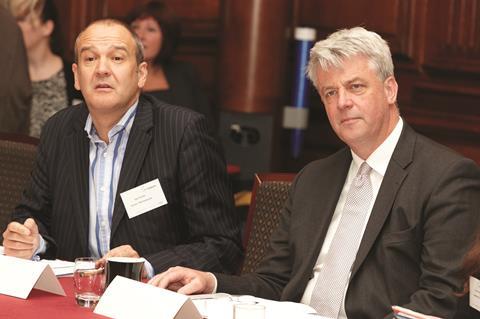 Creating the sort of culture which encourages staff to step forward with concerns about patient safety is a challenge for the NHS.
While changes have been made to support whistleblowers, that is unlikely to be enough to change a widespread perception that they risk losing their careers and being ostracised. But whistleblowing is a term which can cover everything from an employee raising concerns with their manager and seeing them sorted, to the high-profile cases where employees feel the need to go to the media or outside bodies, often because their concerns have not been addressed internally.
Dealing appropriately with staff who raise concerns internally can be a way of avoiding the minority of cases which get tested in the media or even the courts.
A whisteblowing summit organised by NHS Employers looked at how culture can change so that staff feel enabled and supported in raising issues which affect patient safety. It brought together representatives of trade unions, professional bodies, regulators and patient organisations.
NHS Employers director Dean Royles set the scene by saying: "There is not one person here that does not want staff to be able to raise concerns early." Much had changed to support this but the NHS staff survey showed that those on the ground did not always feel this.
"I hope that today will present an opportunity for a step change; that we are committed and want to do something about this."
Health secretary Andrew Lansley said the government, employers and staff all had a role to play. "I absolutely support whistleblowers but if we have arrived at the point where someone blows the whistle - like at Winterbourne View - it's already too late," he said, adding that most concerns should be raised in-house and dealt with.
"I don't think it is wishful thinking on my part to look forward to a time when there are no more Winterbourne Views or Mid-Staffordshires."
Culture change
But organisations needed to create and embed a culture where staff felt comfortable about speaking out, he said. He outlined some of the steps the government had taken to move towards a more supportive environment but acknowledged that strategies needed to be backed up by culture change.
Mr Lansley said that "to err is human, to forgive divine". Everyone made mistakes but it was the response to them that was the defining feature. It was not an offence to make a mistake but they should be learnt from - and covering up mistakes was the worst offence. Mr Lansley's comments were welcomed by the summit although some expressed concern, with Gary Benskin from Managers in Partnership saying the "climate of fear" around the subject drove people's behaviour. He raised the issue of the sort of senior managers recruited and whether softer skills were valued.
Mr Lansley said that changes might not in themselves be enough but it was important to start the process. Managers tended to respond to what was measurable and what they would be performance managed on, and this had meant they were being managed on hard data around targets, rather than the soft skills, he said. But the changes towards looking at outcomes, rather than process, could be linked to soft skills.
And, in answer to Unison's head of nursing Gail Adams, he said that staff had a responsibility to act if they felt they were under pressure to the point where patient safety and care was being compromised. If medical or nursing directors were in this position, they should "whistleblow" at board level, he said.
Jeremy Taylor, chief executive of National Voices, added that patients and those around them also needed to be included in this as potential whistleblowers - but they were sometimes reluctant to speak up.
Professor Jane Reid, of the clinical human factors group, said there was a greater acceptance that staff would make mistakes and that the role of standardisation in patient safety was now widely appreciated, if not routinely applied. Some trusts were now employing human factor specialists - but thinking about human factors needed to move beyond just looking at teamwork.
"The organisation's culture determines the level of reporting and speaking out," she said. And she urged a connection between the front line and the board. "The same behaviours and understanding and learning that we require in our frontline staff we require in our boards," she said.
Desensitised
Mark Goldring, chief executive of Mencap, outlined his organisation's work in running a helpline for whistleblowers in health and social care, commissioned by the Department of Health. In its first three to four months it had had around 500 calls, equally split between health and social care. Some callers needed support to use the whistleblowing policies in their own organisations effectively and there were concerns about what would happen to them if they raised issues. Over time, Mencap hoped to develop a more proactive service.
Sir Keith Pearson, chair of the NHS Confederation, raised the issue of commissioning for whistleblowing with commissioners, laying down the sort of behaviours they wanted to see. He also suggested non-executive directors could have a role.
"It's very easy for organisations to be desensitised, to accept things," he warned. He cited the example of a Dublin hospital he had worked with where it had become commonplace for a large number of patients to be treated on trolleys in a corridor. Action had not been taken until consultants went to the regulator.
Professor David Sowden, director of medical education at the Department of Health, warned that whistleblowing could be a pejorative word. But, in terms of bringing about change, he said that much was said about education and training but this only affected the drip feed into the swimming pool of the NHS.
He added that junior doctors, who frequently move workplaces, were often acutely aware of standards of care and as few as 10 per cent of them would recommend some hospitals to family and friends. Sir Keith said there was variation even within well-performing organisations. Board-level understanding of dignity was needed.
Mr Royles questioned what happens on the ground. If someone wanted to raise concerns, did their manager just produce the whistleblowing policy? Mr Benskin pointed to the variation in policies: he had briefly looked at some primary care trust ones and found they varied from 12 to 30 pages, and had review dates from two years in the future to three years in the past. "Is this a signal around priority and uniformity?" he asked. "There is a question about how we level up."
But Neal Patel from the Royal Pharmaceutical Society pointed out there was strict liability about dispensing errors; so a pharmacist who made an error and reported it could face action. This did not help to produce a culture where mistakes could be admitted and changes made.
The representatives agreed to work on developing a written commitment to encourage a culture where staff felt enabled and supported to speak out on issues of patient safety.