Department of Health accepts overall 1 per cent pay rise for all NHS staff
NHS Pay Review Body raises concerns over use of agency caps for NHS staff
Review body on Doctors' and Dentists' Remuneration says it may target pay in future
All NHS staff will receive a 1 per cent pay rise in 2016-17 after the Department of Health accepted the latest pay review body recommendations.
The pay rise will apply to Agenda for Change staff, doctors and dentists, and is being applied across the board. Chancellor George Osborne had initially suggested there had to be a 1 per cent average but that pay uplifts could be higher for areas where there were shortages.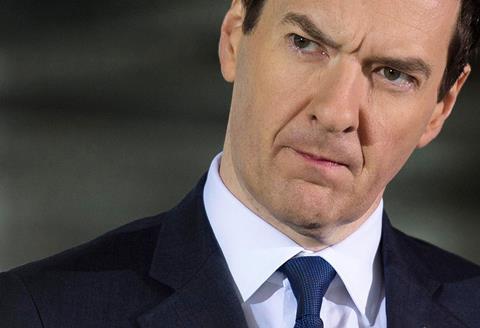 The consumer price index rate of inflation was running at 0.3 per cent in January, according to the Office of National Statistics, while the retail price index was at 1.3 per cent.
The pay rise follows years of pay restraint under the coalition government and 2014's rejection of an across the board 1 per cent pay rise for Agenda for Change staff, which led to strikes.
The 1 per cent for junior doctors will be included in the new pay points as part of the new contract being imposed by the government from August.
Mr Osborne has said pay restraint in the public sector is expected to continue for the next four years as part of the government's desire to reduce the overall budget deficit.
In its report released on Tuesday, the independent NHS Pay Review Body raised concerns about the gap between private and public sector pay and the use of caps to limit the cost of agency staff.
It said: "It is unclear how effective a strategy focused on cost caps and use of mandatory frameworks will be, when the demand for staffing cover remains high and training new supply takes a number of years.
"The rise in agency spend is an example of a labour market in operation when the current level of demand is outstripping supply. This results in higher rates of pay through the agency, with workers consequently deciding where to work and on what terms. Some NHS jobs or overtime may simply need to be made more attractive and flexible to potential staff. In the long run ensuring adequate supply is key to controlling costs and providing effective care to patients."
It added that the spending review had shortened the time available for the review body to carry out its work, saying: "Such a shortened process has risks and we are uncomfortable about this. We have proceeded with a recommendation on an exceptional basis but are not prepared to short cut the process again in this way."
The DDRB said it may consider targeting changes in pay in future years. It said: "Issues do exist in some specialties and locations and unless the parties provide evidence that other approaches are working, we think that there could be merit in testing a targeted pay approach in future years to see whether that was more effective."
A Department of Health spokeswoman said: "It is thanks to the care, quality and dedication of NHS staff we are beginning to deliver a safer seven day NHS for patients. In line with the rest of the public sector, we are pleased to announce that all NHS staff will receive a 1 per cent pay increase next year."