Philips partners with the NHS to address workforce challenges, leveraging technology and innovative solutions to enhance staff well-being, streamline workflows, and prioritise patient care
The NHS workforce is growing, but not rapidly enough to keep up with demand. Urgent action is required to ensure there are enough skilled staff in place to deliver high-quality care for patients, develop services for the future, and transform the way the NHS looks after patients.
Sponsored by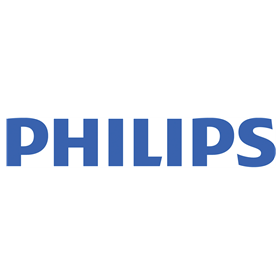 Solving this problem will require the NHS to focus on recruitment, retention, and productivity- addressing issues such as workforce planning, pay, training and wellbeing. But it can't do this alone. There's also a role for partners to play in supporting the NHS to overcome some of these challenges, with practical, people-focused solutions. We delve into some of these below.
Attracting and empowering staff with innovative technologies
People want to work for organisations where they feel valued, cared for, and empowered to reach new potential. We believe technology is a fundamental part of this. Investing in new technologies that are reliable and consistent can help enhance staff skillsets, giving them the tools they need to do their job efficiently.
Remote solutions are proving to be useful here, offering staff support and training in real-time. These collaborative tools allow organisations to extend their team without expanding it, enabling clinicians to share screens with more experienced colleagues outside of the room for further support in the workplace.
We know there can be barriers to accessing such innovative technologies. At Philips, we work with our partners to find unique solutions for the challenges they're facing. Our long-term strategic partnerships help give trusts access to cutting-edge medical technology, without the need for significant upfront capital cost.
A great example of this is our work with County Durham and Darlington Trust, where we replaced over 30 pieces of equipment within the first year of our partnership. Not only did it give the existing team access to the latest technology, but the radiology services manager reported that it also helped to "attract some of the best, most highly skilled radiographers and new graduates to the Trust".
Freeing up time and reducing burnout with AI and data interoperability
According to this year's Future Health Index, more than half of healthcare leaders globally (56 per cent) are either using or planning to use digital health technologies to reduce the impact of workforce shortages, with 39 per cent prioritising critical decision support technology such as artificial intelligence and predictive analytics.
We believe that AI is only as strong as the human experience it supports. Investing in tools that prioritise workload and support decision-making will help reduce the burden on clinicians and give them more time to focus on patient care.
CT Smart Workflow technology is one example where AI is used to support radiographers with patient set-up, reducing and simplifying the number of steps needed for preparation and allowing them more time to focus on patient care; ultimately contributing to staff satisfaction and retention.
Data interoperability is another important focus area as information systems need to be integrated and connected to reduce variability and drive efficiency for staff. Strategic partnerships can help trusts integrate new technologies, without straining resources, giving NHS teams more time to focus on patient care.
Creating modern working environments to improve the staff and patient experience
But it's not just technology that we need to consider. The physical working environment is another important factor for staff.
One of our partners, Wye Valley Trust, wanted to modernise its radiology department with the latest technology and empower staff to lead change that would transform patient care. We helped the trust look at its department from a fresh perspective – involving staff in a focused improvement project to improve the working and patient environment.
With Leeds Teaching Hospitals, we've refreshed four interventional cardiac labs, modernising them with a sleek design and integrated technologies; ultimately making them a more inviting clinical environment for patients and an efficient workspace for staff.
As a strategic partner, we also open our customers' eyes to bespoke and innovative solutions. With Mid and South Essex, we helped them identify space for a new CT and MRI modular building facility in a vacant courtyard space. This created additional MRI capacity and a fresh environment for staff to work in.
Partner with purpose
The NHS cannot tackle the workforce crisis alone. At Philips, we work with you to improve the staff experience, using technology to streamline workflows and empower your staff. We can help you reduce barriers to care delivery, support clinical decision-making and keep clinicians focused on patient care.
It requires a new form of partnership. One with a shared focus on improving outcomes. Want to know more? Learn about our long-term strategic partnerships.