Junior doctors' committee chair writes that the BMA will consider "every form and frequency" of industrial action
Johan Malawana says the union needs to be "smart" to ensure the government is the target, not other doctors or the NHS
Comments suggest sustained strike action could happen in coming months
The British Medical Association will consider "every form and frequency" of industrial action following the government's decision to impose a new junior doctor contract, according to chair of the union's junior doctors' committee.
Dr Johan Malawana's comments, made on Thursday night on a closed Facebook group for junior doctors, but seen by HSJ, suggest the NHS will face ongoing industrial action by junior doctors in coming months as the new contract begins to be phased in from August.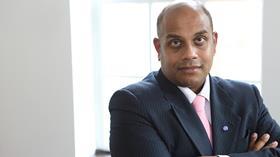 A Department of Health spokesman told HSJ the comments were disappointing.
Dr Malawana made his comments on the group with 63,000 members. He said the question for the BMA now was how to ensure it was "smart and make the government be the focus and target" of their action.
He also called on junior doctors to ensure they were getting all of the benefits from the existing contract and if not, to ensure they are monitoring their hours.
He said: "The secretary of state simply stood up and made a statement. It's the detail behind it that's important as that gives us whether there is a challenge legally, we will also be considering every form and frequency of industrial action but we will also be ensuring the thousands of doctors out there with families, rent, bills, mortgages, etc are also taken account of and we don't let the government win by simply breaking our unity.
"This isn't about whether we are willing to fight. God are we ready to fight. The question is how to play smart and make the government be the focus and target and not our colleagues, the NHS or the people of this country."
He added: "If I wasn't in my job [as committee chair] I too would be exceedingly angry and ready to scream blue murder. But in my job I have to try and ensure we have a plan that has a chance of success, not simply giving into the rage we all currently feel."
In another post he advised doctors to check their contract. He wrote: "If you don't get your breaks at least 75 per cent of the time, as per your contract, make sure you get your rota monitored. If you are working over your hours, make sure you're monitored."
One doctor in the Facebook group spoke to HSJ about the feeling among its members. They said: "Sadly there's still so much detail missing from the proposal it's impossible to make a judgement and I suspect we won't be able to until after it's implemented.
"People are trying to get their heads around it but overall there is a real sense of sadness at the way our employer has behaved towards us with imposition."
A DH spokesman said: "This is disappointing. Now that the dust has settled we would urge every junior doctor to read the contract, which gives a significant increase in basic pay, stronger safeguards to stop unsafe hours, and improved training."
A BMA spokeswoman said: "The focus now is to listen to the views of junior doctors about yesterday's announcement and what action they want to take going forward. As we made clear yesterday, we will be considering all options open to us. Junior doctors have rejected the government's proposals and imposition is not supported by many chief executives.
"The government is clearly losing the confidence of senior NHS managers as well as healthcare professionals and the public: it should now reconsider its disastrous approach."
Dalton: BMA was 'not serious about reaching a compromise'
1

2

Currently reading

BMA will consider 'every form and frequency' of industrial action

3

4

5