CQC comments emphasise trust autonomy on safe staffing
Regulator says it will not "back off" on safe staffing and trusts' plans must be credible
Clarification comes after NHS financial reset and focus on excess pay bill growth
The Care Quality Commission has tried to strike a new tone on safe staffing in its latest hospital inspection in an effort to make its position clear.
In a statement released alongside the CQC's inspection report for Yeovil District Hospital Foundation Trust on Wednesday, deputy chief inspector of hospitals Professor Ted Baker said it was a matter for the trust how it tackled issues of understaffing identified by inspectors in the emergency department and intensive care unit.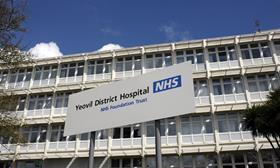 He said: "It is for the board of the trust to determine whether this is best achieved through additional recruitment, or [if] it can be achieved through changes to the existing model of care."
Professor Baker then told HSJ the emphasis on the board's freedom to decide how to tackle staffing issues was intentional and was to clarify the CQC's position on staffing.
He said: "We felt the need to clarify that we are not trying to take away the autonomy of organisations and just dictate crude staffing levels based on arbitrary standards. We are challenging organisations to assess their staffing in a more sophisticated way to demonstrate to us that they have achieved safe staffing.
"The CQC is often characterised as telling people they have to recruit more staff and that is a simplistic representation of our view. We are very keen not to take away the autonomy of boards and trusts to run their own affairs but they have to ensure they have safe staffing and we are not going to back off on that."
He added: "Trusts can take different approaches to ensure safe staffing and we are totally open to that provided they are credible and they can justify what they are doing. What we can't accept is where a trust has its own a benchmark for safe staffing but isn't meeting it."
The CQC's comments come after more than 60 NHS trusts were targeted for overspending on staff last week as part of the NHS "reset".
In a recent interview with HSJ, NHS Improvement chief executive Jim Mackey said he believed there had been "misinterpretations" of CQC recommendations, which then led to trusts not making planned changes, and he had discussed this with CQC chief executive David Behan.
Professor Baker said the CQC's comments this week were not a result of any external influence, the CQC was solely making clear its position.
He added: "We are not telling trusts to increase staffing to arbitrary numbers, our position is that we expect trusts to staff their services safely and we expect them to be able to demonstrate to us that what they are providing is safe. What measures they use is for them to select but they obviously need to be credible and believable with us."
He said hypothetically if a trust created a new care model to address a staffing issue the CQC would look at how quickly that would be implemented. "We would expect them to deal with safety issues in a speedy manner and interim measures may be entirely appropriate," he said.