Sir David Dalton has written directly to junior doctors ahead of next week's 24 hour strike, revealing more details from the government's negotiations with the British Medical Association.
His letter follows a similar memo from the BMA this week making clear its views on where the talks failed.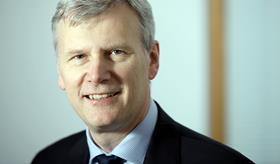 In his letter, Sir David reiterated his view that the discontent among junior doctors "has been fermenting for some years and that the proposed new contract has brought this to the surface".
But he said the resistance of the BMA to negotiating on Saturday and unsocial hours working was the key barrier to an agreement.
He said: "The substantive outstanding area of disagreement is about payment for evening and Saturday working. I have consistently made clear that the employers' side would wish to talk further about this issue in an effort to reach a compromise - and I remain disappointed that the BMA has refused to negotiate on this issue.
"It seems to me that an inability by the BMA to find any room for manoeuvre on this outstanding issue is not helpful, if both sides are to reach a fair settlement."
Sir David said the negotiations had covered almost 100 separate points and criticised the "polarised opinions" on social media, which he said lacked "the full, wider picture" and single issues were frequently taken out of context.
The government has agreed to introduce a new guardian role within every trust who would have the authority to impose fines for breaches of the contract. The level of the fines would be set at the excess hours worked multiplied 400 per cent. The fines will be invested in education and facilities for trainees.
Doctors would also be paid for these excess hours, although Sir David said no agreement on the level was reached.
Junior doctors will strike for 24 hours from 8am on 10 February but will provide emergency care.