Sir David Dalton says trainee doctors likely to have to make least extra effort to improve seven day services
Sir David to begin talks with BMA on junior doctors' contract today
He says BMA has shown it can "land a punch" on health secretary but should now "lower temperature"
Warns February strike would be "disastrous and unprecedented"
The government has "muddled" its message on seven day services in the dispute with junior doctors, Sir David Dalton has told HSJ in an exclusive interview.
He also warned medics against further "disastrous and unprecedented" strike action, expressing fears of a "long, dirty war of attrition".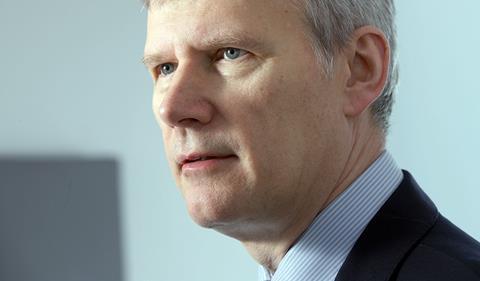 Speaking to HSJ ahead of negotiations with the British Medical Association today over a new junior doctor's contract, Sir David said the clash with medics was "loaded with risk" for patients and the "odour of mistrust" between both sides needed to be overcome if a deal was to be achieved.
The influential chief executive of Salford Royal Foundation Trust said this week's strike had demonstrated the BMA's ability to "land a punch" on the health secretary – but now was the time for both sides to return to "respectful private discussions" to reach an agreement.
Sir David was asked to take the lead on talks with the BMA by health secretary Jeremy Hunt after talks to try and avert strike action broke down earlier this month.
Thousands of doctors walked out of hospitals on Tuesday in a 24 hour strike, which resulted in an estimated 3,500 operations being cancelled.
Sir David said he was clear the current contract was not suitable and had "inequities" within it about the way staff were paid that needed to be changed, and the ambition of improving services across seven days was "laudable."
He said: "My assessment is that the staff group that will have to contribute the least above that which they are providing at the moment would be our doctors in training. Our messaging on this has got muddled.
"The fact that has not been made clear at the outset has been received as a criticism of the contribution that trainees make. We should be saying safe reliable care across seven days is our aim and not single out this as an issue that only affects medical trainees. It is the whole system that needs to re-orientate itself."
He said it was vital the NHS focused on reducing and eliminating "unwarranted variation" across seven days.
Sir David said he recognised the need to reach a deal on technical changes to the doctors' contract but he said it was unlikely talks would tackle the deeper sense of doctors feeling undervalued. He said: "There is this odour, this bad smell that exists of a high degree of mistrust and people not feeling valued by the NHS." He said doctors felt provoked and the sense of not being valued was a decades old problem.
"Now is the time for people to think deeply carefully about what they want to achieve," he said. "If you believe as I do that having contented staff, who have good morale, provide better care and better outcomes to patients then the situation we have now is loaded with risk with people who are unhappy with their lots, who don't feel valued and who are less able to provide high standards of care.
"The longer there is a dispute the more the risk is in the short term for patients and in the longer term the patterns of relationships and culture."
Sir David said he wanted to "change the current dynamics" between the BMA and NHS Employers. "The descriptions of the positions of both parties are at extremes even though my assessment is that there is much where agreement could be reached relatively smoothly. Creating some room for manoeuvre sends the signal that people really want to reach a settlement.
"If you go to the extreme and do that publicly it's hard if you then reach a settlement to justify that to the people you are representing.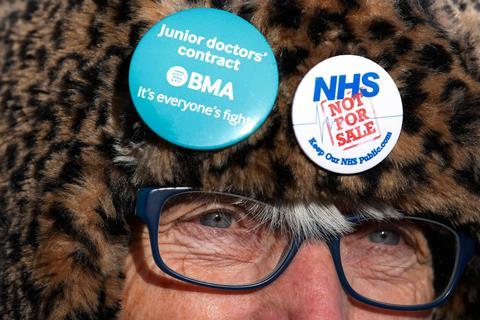 "Now is the time to really recognise and accept what has happened and be cross about it, but if people really want to have a negotiated solution we have not got very long to come together and find the common ground," he said.
Negotiations will begin tomorrow through Acas and there is pressure on both sides to avoid a 48 hour non-emergency strike from 26 January.
A nine hour strike scheduled for 10 February will include the removal of all emergency care by junior doctors.
Sir David said: "What happened [on Tuesday] was that the BMA has been able to demonstrate it can land a punch on the secretary of state. I think it reinforces for the BMA that they have a mandate and support to do what they have done.
"What we must now seek is a lowering of the temperature and a movement into private discussion. This is not the time for heroics."
Sir David said a strike in February "would be disastrous".
He said: "It would be unprecedented and if we got into that position where staff were withdrawing their labour which would impact on emergency care for our patients that is a point nobody has ever crossed before.
"If we arrive at that point then I can see this being a long, dirty war of attrition and nobody will come out on top of that and the government will be placed in a position where it would have to consider acting in the interests of patients to secure safe services."