Sir David Dalton appointed to take forward talks with the BMA through Acas
NHS Employers reveals progress in talks but no movement over pay and weekend working
BMA dismisses latest contract offer as "misrepresentation" of talks
Sir David Dalton, chief executive of Salford Royal Foundation Trust, will lead on further negotiations with the British Medical Association over government plans to change junior doctor contracts.
HSJ understands Sir David will head up negotiations alongside NHS Employers chief executive Danny Mortimer after the BMA said it would continue talking with employers through Acas.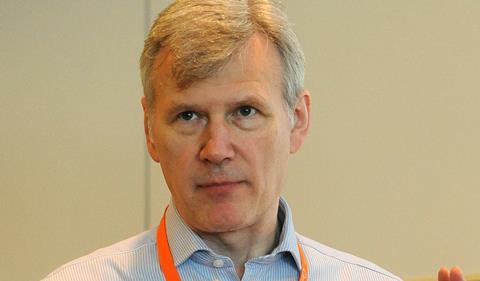 Sir David's appointment was revealed on Monday night in a letter to BMA chair Dr Mark Porter from health secretary Jeremy Hunt.
Mr Hunt said: "[Sir David] has a strong track record in the field of quality improvement with a focus on patient safety. He has transformed Salford Royal into one of only two CQC-rated 'outstanding' trusts. Not only does Salford Royal have agreed standards for seven day services for urgent and emergency care, it also has one of the highest staff satisfaction rates in the country.
"He has a reputation for engaging with staff and stands ready to work with [the BMA] to agree a fair settlement for doctors and patients."
Strike dates
Providing emergency care only: 8am Tuesday 12 January to 8am Wednesday 13 January
Providing emergency care only: 8am Tuesday 26 January to 8am Thursday 28 January
Full withdrawal of labour: 8am-5pm on Wednesday 10 February
A letter from Mr Mortimer to Mr Hunt explaining why talks between NHS Employers and the BMA collapsed was also released on Monday night.
It said discussions had focused on three main areas: safe working hours for doctors; training; and pay. Mr Mortimer said progress had been made on "all points of substance, with the exception of pay".
He said NHS Employers had agreed in principle further safeguards on working hours including the creation of a "guardian role" at each trust to check doctors' working hours – with a new financial penalty for breaches of working time regulations. The money would be paid to the guardian to be spent on improving working conditions and training.
The letter also said the number of consecutive nights a doctor could work would be capped at four, with new requirements for rest after night shifts.
He said the BMA had put forward its own proposal on pay and employers had accepted a reduction in the number of pay points for junior doctors, but the BMA needed to provide more information on proposals to pay more to non-resident on-call staff who are carers, a suggested increase in pay for doctors in London, and a reduction for juniors in the rest of England.
Mr Mortimer said: "We have rejected their proposal to pay more money to those available on-call from home, at the expense of the majority of juniors working full shifts.
"The key point of difference relates to the BMA proposal – which they have to date refused to compromise on – that the same rate of unsocial hours are paid to staff working across the weekends and at night. Further, they argue that the present 1999 definition of unsocial hours pay as any outside 7am-7pm is maintained.
"This seems to us as a hardening of their position since our discussions with Acas and would reduce the uplift in basic pay to 6.8 per cent. We are prepared to be flexible as part of an overall package, compared to our firm offer, but have been clear that this cannot stand unless we see movement in terms of plain time on Saturdays to ensure hospitals can roster staff properly."
Replying to the latest NHS Employers offer, the chair of the BMA junior doctors committee, Johann Malawana, said the proposal, submitted to the BMA at 11am on Monday, was "selective". He said: "We do not believe that this document accurately reflects the position which we reached during these negotiations."
He said it was a "misrepresentation of what we believed to be the current position. We are, therefore, unable to agree to this document and do not accept this summary offer."
Dr Malawana added: "We have consistently been clear that we want to reach a negotiated agreement to achieve a contract that is safe for patients, fair for junior doctors and sustainable for the NHS. This is critical to ensuring a first class health service and the quality of care which we want for patients and I would like to reiterate my considerable regret that the government's offer does not allow us to move forward on this."
Dalton to lead Acas talks with junior doctors as strike looms
1

Currently reading

Dalton to lead Acas talks with junior doctors as strike looms

2