DH says it is unable to say what the level of pay cut would be for junior doctors requiring pay protection
Net take home pay for trainees will fall by £250-£300 because of basic pay rise
BMA warns new contract offer would mean reduced pay for future junior doctors
The Department of Health has been unable to say what the average pay cut might be for junior doctors who need pay protection to maintain their earnings under a new proposed contract.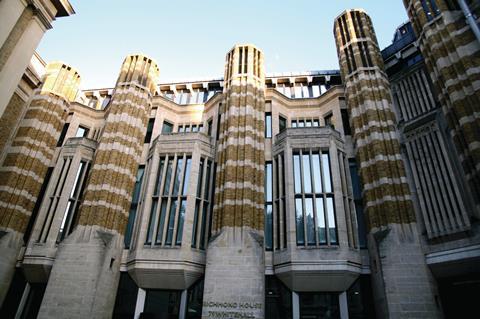 The DH confirmed to HSJ that junior doctors will see their net take home pay fall by £250-£300 a year under the new terms and conditions because medics will need to pay higher pension contributions following an average 11 per cent increase in basic pay.
This will mean doctors will benefit from a higher pension at retirement calculated on their career average earnings. NHS trusts will continue to pay 14.3 per cent pension contributions.
An analysis of the contract offer by the British Medical Association, obtained by HSJ, said the pay protection "disguises the long term negative impact this contract would have on junior doctors' pay".
It added: "Without transitional pay protection, many new trainees would receive less pay than they would have done under the current contract. The BMA has always stated that any new contract must be suitable for current and future generations of junior doctors in order to ensure a sustainable NHS."
A ballot on proposed industrial action by the BMA ends tomorrow and is expected junior doctors will vote overwhelmingly for strike action which could come as soon as 1 December.
HSJ has attempted to compare pay levels for doctors on the existing terms and conditions with the new offer from NHS Employers, but the DH said it was unable to provide data on the extent of pay cuts 25 per cent of doctors would experience if their pay protection was removed from the calculations.
The DH said it was still modelling the costs and effects of the new offer, which health secretary Jeremy Hunt has said he will impose on junior doctors from August.
A DH spokeswoman said no doctor would actually receive a cut in their pay because of the pay protection that would last until 2019.
She added: "Around three-quarters of junior doctors moving to the new contract will see an increase in pay with the remainder getting pay protection. Medical students entering training as junior doctors will continue to earn the same on average compared to the current contract."
On the costs of pay protection HSJ understands the DH is still carrying out modelling to establish the exact costs which are being considered within discussions on the government's spending review, due for publication next week.
In a response to questions from HSJ on pension contributions the department responded with information saying it would vary by individual, but on average the 11 per cent increase in basic pay for those on the new contract would increase employee pension contributions for full-time doctors by around £250-£300 a year after tax relief. For most juniors they will receive 11 per cent more career average pension.
Johann Malawana, chair of the BMA junior doctors committee, said: "The increase in basic pay would be more than offset by changes to pay for unsocial hours. Pay protection is based on where a junior doctor's pay would be before the new contract comes into effect, rather than where it would be had they remained on the current contact, meaning that, over time, the proposals could amount to a real terms fall in pay for some, and leave the next generation of junior doctors worse off.
"The BMA has been clear throughout this process that we want to reach a negotiated agreement with the government. This dispute is not – and never was – solely about pay. It is about agreeing a contract that is safe and fair, and delivers for patients, junior doctors and NHS.
"Crucially, the proposals fail to deliver safeguards with real teeth to protect safe working patterns and, with it, patient and doctor safety."
Hunt tells BMA: 'There are not pre-conditions'
1

2

Currently reading

DH unable to reveal extent of pay cut for doctors needing pay protection