The new national whistleblowing guardian has admitted it will take a "long time" to gain the trust of some vocal NHS campaigners.
Dame Eileen Sills said: "It will take a long time, I think, to build some trust with that community."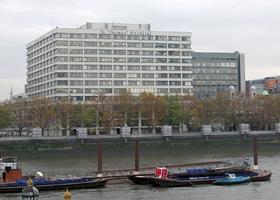 She promised to meet a number of whistleblowers in March after the outcome of the consultation on how the national guardian should operate and once she had recruited a team, but before the official start of her duties in April.
Dame Eileen, who was appointed by the Care Quality Commission last week, said that in her 35 year NHS career she had personal experience of working in environments where she felt unable to speak up.
She told HSJ: "Certainly in one post I had to leave because I didn't thrive in that culture and I struggled to get my voice heard.
"I've also in my career been called an agitator, which did actually insult me, but what that does is make you go silent."
However, she said she had gained insights from her time as a manager.
She said: "I know as a manager I never got out of bed to do the wrong thing, but I know as a manager sometimes things and the way you approach things don't always go as you would wish them to go, and can be perceived in ways that are actually negative for the individual."
Dame Eileen remains the chief nurse at Guy's and St Thomas' Foundation Trust. In the 2014 NHS staff survey, the trust had the second highest proportion of black and minority ethnic staff reporting discrimination at work of any London trust.
Dame Eileen said the trust took this issue "incredibly seriously".
She said the provider had done a "significant amount to increase its staff engagement" and work with its BME staff forum.
A BME leadership development post has recently been developed in her own team, she said, with the aim of increasing diversity in the trust's senior management.
Dame Eileen said as national guardian she would put a system in place that had the "confidence of the whole of the workforce" and promised to work with stakeholders representing "marginalised groups across the NHS".
Whistleblower guardian insists frontline connection gives her 'credibility'
1

2

Currently reading

Eileen Sills: It will take 'long time' to gain whistleblowers' trust