British Medical Association council told in March the junior doctors dispute had cost the union £2.9m
Union treasurer Andrew Dearden said the costs had not been budgeted but were manageable
Document shows he also warned spending was "not sustainable" in the long term
Senior leaders at the British Medical Association were warned in mid-March that the junior doctors' contract dispute had cost almost £3m and the level of spending was not sustainable in the long term, HSJ can reveal.
A leaked document from a BMA council meeting at the union's Tavistock House headquarters in London on March 16 shows BMA treasurer Andrew Dearden set out the impact of the contract dispute on its finances.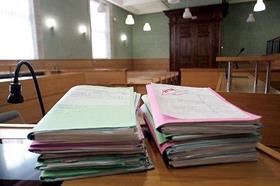 He informed council members that the union had by then spent £2.9m fighting the dispute with the government. This figure is likely to have increased considerably following the full walkout by doctors in April, preparation for legal action and the completion of recent talks on the contract this week.
Mr Dearden told the meeting that the cost was made up of £1.1m external spending and £1.8m internal costs including staff time the union had not budgeted for.
Council members were also warned that the proposed judicial review against the government's imposition of a contract was expected to cost between £150,000 and £300,000 depending on whether it was successful.
Alongside these costs, Mr Dearden said there had been a significant increase in new members joining the union since the dispute had started.
He told the council that overall the union's "finances were manageable and that there would not be a need to take out money from the reserves or increase membership subscriptions".
However, he warned that the "current level of spending was not sustainable over the long term".
HSJ understands the BMA employed a professional negotiator to advise it on both the junior doctor and consultant contract negotiations.
A potential deal with the government to introduce a new junior doctors' contract from October was announced on Wednesday. This will be voted on by junior doctors with a result announced on 6 July.
Talks over a consultant contract had been completed before Christmas but resumed earlier this year.
Health secretary Jeremy Hunt said in Parliament on Thursday that the talks with consultants had been "constructive".
A BMA spokeswoman told HSJ: "Our aim throughout has been to end this dispute through talks. We re-entered negotiations in the hope of reaching an agreement that is fair for doctors and good for patients and the long term future of the NHS – financial considerations had no bearing on it.
"This new offer delivers much improved safeguards on working hours, includes extra pay for weekend working and will address the shortage of doctors in some areas of our health service. It is now for junior doctors to make their decision in the referendum on the contract."