Basildon and Thurrock University Hospitals cuts medical nightshift cover on wards due to vacancies
Oxford University Hospitals forced to stop training for one doctor and has ultrasound backlog
Monitor insists agency cap is helping trusts and says patient safety remains priority
Hospitals have been forced to reduce medical cover on wards at night or reduce training for junior doctors because they cannot recruit locum and agency staff, HSJ has learned.
The news comes as junior doctors strike for 48 hours over the government's plans to impose a new contract, with an estimated 5,000 inpatient and outpatient appointments cancelled.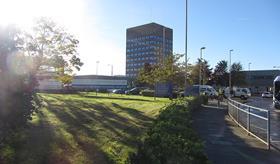 Both Basildon and Thurrock University Hospitals Foundation Trust and Oxford University Hospitals FT have been forced to take action because of staff shortages.
Basildon has had to reduce nightshift cover for its general medicine wards because of 18 vacancies.
It has had to cut the number of speciality doctors in general medicine available at night from 22 to 13 across the total rota, meaning only one specialty doctor will be available.
An email from the trust's medical staff coordinator sent last month, and leaked to HSJ, said: "Due to a failure to recruit to our 18 vacant posts, and also unable to find agency cover for most of these posts, we have had to reduce the speciality doctor cover at night to one doctor (reduction from 22 doctors to 13 doctors on the rota)."
The email added: "The remaining speciality doctor at night will still supervise the ward juniors as required and will help with clerking when not seeing sick patients on the wards."
The trust said the changes to its rotas would be "temporary". It said: "In our general medicine division there are currently 18 vacancies out of a total of 146 doctors' posts. Of those 18, nine are for speciality doctors who are qualified, not in training, and have taken an interest in a specific area.
"On some nights it has been possible to have two specialty doctors on the rota, on others only one has been available due to the number of vacancies in this area. This has led to inconsistencies and uncertainty when planning rotas and a decision has been taken to assign one specialty doctor every night to the medical division until the vacancies are filled.
"This is not a reduction in posts, it is a temporary change to the rota to reflect current staffing levels. We are working hard to recruit speciality doctors to the vacant positions."
OUH has stopped training for one junior doctor after it struggled to recruit enough staff and now has a backlog of ultrasound work.
A source at the trust said the workload for existing staff meant they were unable to train registrars, and senior staff were being asked to undertake extra work to clear the backlog.
HSJ understands radiologists were asked to work additional ultrasound shifts to clear the backlog throughout January and February.
An email sent last month said the trust needed to find staff to work on outpatient lists at weekends "to prevent breaching" performance targets in February.
OUH said it had three full-time equivalent agency sonographers and was experiencing "difficulty" recruiting staff for its four vacancies.
It said one first year doctor's training had been affected, adding: "Currently we are unable to train during the block February to April. However, work is in progress to utilise the whole directorate going forward."
It said the outpatient ultrasound backlog was running at six to seven weeks and it was employing existing registrars to work on extra lists for £75 per hour.
A spokeswoman for Monitor said "overuse" of agency staff was "unaffordable for the NHS and unfair on other staff and patients".
She added: "Patient safety is, and always has been, a priority. It is for trusts to manage their rotas and workforce to ensure they have a safe level of staff on wards and, if there are legitimate patient safety issues, then trusts can work with us to identify how to solve them. This includes breaching the cap if absolutely critical for the safety of patients.
"The majority of trusts have told us that the caps are helpful and haven't presented more difficulty for them to fill shifts."