Junior doctors' leaders discuss possible indefinite strike action
BMA committee chair says no decision has been made ahead of next week's strike
Latest leak follows revelation of NHS Improvement email to trusts over engagement with doctors
Senior members of the British Medical Association junior doctors' committee have considered whether the union should call for an indefinite walkout of junior doctors from 8 June, emails leaked to HSJ show.
The proposal was one of several options put forward last week by committee chair Johann Malawana that could be considered by the committee at its next meeting in May.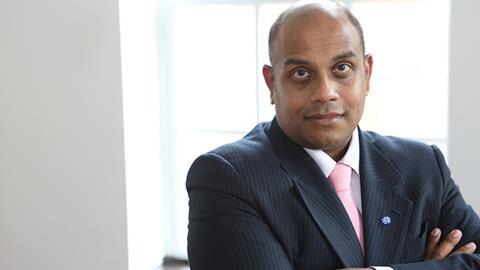 It is the latest in a series of leaks on both sides of the dispute, which this week has also included correspondence between national bodies and NHS trusts.
The BMA said on Thursday that no decision had been made about whether it would rule out an indefinite walkout, which would see junior doctors go on strike without a return date.
Other options suggested by Dr Malawana in his email to members of the committee executive included: a mass resignation of trainees; recommending doctors seek alternative employment; recommending careers outside medicine; and "alternative forms of permanent action".
He also included a suggestion that doctors accept the government's planned imposition and offer to negotiate on Saturday pay.
In his email, Dr Malawana said: "The main question I want you to think about is what happens after the next action… Therefore, I have listed below the possible actions and want to discuss if there are further actions we consider and what we put to the JDC meeting in May."
In response, Arrash Arya Yassaee said: "I am now of the view [we] should be openly mentioning this before the first [full walkout], even if as a casual 'well… maybe if it gets really bad all the juniors will walkout forever…'"
He added that not including more full walkouts before an indefinite strike would be "to miss a valued opportunity to ratchet up the pressure further".
Zoe Greaves warned her colleagues against waiting too long for "our greatest escalation" if the contract was already imposed, adding: "That leaves us with 8 June, which seems like a sensible date to hang it on, though I do worry we are dragging things out further again."
Melody Redman warned that the BMA would be at risk of giving less notice to the NHS for an indefinite strike on 8 June if a decision to go ahead was made by the JDC at its meeting on 7 May.
She said: "There isn't really an immediate answer to this… I guess it's more just a thought to maintain public messaging."
The emails also show a clear rejection of both accepting imposition and working with individual trusts, and negotiating over Saturday pay.
Dr Yassaee said: "I completely understand why people want to work with trusts. But I cannot emphasise the political damage this will do to the wider resistance of the contract [and] will likely mean that it will end up signalling the beginning of a tacit acceptance."
On negotiating Saturday pay he said: "I really like you guys, but if we gave up Saturdays, even I would find it hard to say any nice things about us as a group of advocates for juniors."
Dr Greaves said working with trusts was "a waste of discussion time - I don't think JDC is ever going to vote for it and rightly so, so I'm not sure there's value in devoting valuable time to it."
On negotiating Saturday pay with the government she said: "From where we are now, we absolutely can't."
Earlier this week, in an email to NHS trusts from NHS Improvement, leaked to HSJ, the regulator sought evidence of junior doctors refusing to engage with trusts. The email was sent after a meeting between NHSI medical director Kathy McLean and health secretary Jeremy Hunt.
Following the collapse of negotiations in February, Mr Hunt said the government would press ahead with imposing the new contract from August this year.
In a statement to HSJ, Dr Malawana said: "Let me be clear, junior doctors do not want to have to take any action. They would rather be in work, treating patients, but by refusing to get back around the table and address junior doctors' outstanding concerns the government has left them with no alternative.
"What happens after next week's action is entirely down to the government. No decision has yet been made about future action but junior doctors will, of course, have to consider what options are open to them if the government refuses to re-enter talks.
"The crucial message, however, is this: it is not too late to end this dispute and call off next week's action entirely. For the sake of patients as well as doctors, the government must listen to concerns from all sides calling on it to lift imposition, sit down with junior doctors and end this dispute through talks."
An NHSI spokesman said its leaked email to NHS trusts was part of "essential" efforts to know how well hospitals were able to engage with junior doctors.