NHS England launches re-employment scheme for primary care whistleblowers
Patient experience director admits NHS has not given enough attention to whistleblowing at CCGs
A new NHS England scheme aims to get primary care whistleblowers back into work, but a senior figure has admitted it needs to do more to support staff speaking up in the commissioning system.
Neil Churchill, NHS England's national director for patient experience at NHS England, told HSJ the new employment support scheme will help people who were working in primary care but are struggling to get re-employed because they raised concerns.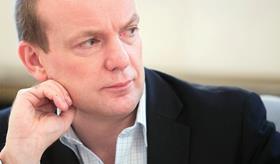 The risk to whistleblowers of suffering "serious detriments in re-employment" or "blacklisting" was a key concern outlined in Sir Robert Francis QC's 2015 Freedom to Speak Up review.
Mr Churchill said the scheme will initially focus on whistleblowers in primary care because NHS England is best placed to "support those whose services they commission". He confirmed NHS Improvement is working on a similar programme for whistleblowers from trusts.
He said: "I suspect that the vast majority of problems [with re-employment] are within the acute sector so we are keen to do a pooled scheme with NHS Improvement."
The re-employment programme, which will take 10-12 people in the first wave, was launched last week with a letter to whistleblowing charities asking them to put people forward. NHS England will also launch a scheme in the autumn to support whistleblowers still working in the NHS.
Mr Churchill admitted the programme will be a "challenge" because it will need to distinguish people who were dismissed as a direct result of raising concerns from those who were dismissed because their performance was affected by concerns not being heard and those whose dismissal was justifiable.
Mr Churchill also conceded that the NHS has not given enough attention to whistleblowing in the commissioning system. He said the national body will work with clinical commissioning groups over the next year to set out guidance for whistleblowers and CCGs, and "work out what good looks like for a CCG".
NHS England was recently named a "prescribed person" for primary care staff under the Employment Rights Act. This was a key recommendation of Sir Robert's review and means primary care staff can make protected disclosures to the national body instead of their employer.
HSJ understands NHS England's prescribed person status only covers primary care staff but this could be broadened to the whole commissioning system.
Mr Churchill said: "Commissioning wasn't identified [in the Freedom to Speak Up review] and it's a question we will have for next year about whether our prescribed status should stay as one that covers primary care or whether we need to cover the commissioning system as well.
"I think a lot of the focus so far has been about whistleblowing in NHS trusts – not surprisingly because that's where the bulk of the NHS whistleblowers have come from.
"It's been really welcome that Francis has identified primary care as a vulnerable group and set out an agenda for us to work on, but I think collectively we haven't yet given enough attention to the commissioning system."
He suggested that CCGs could get prescribed person status next year.