NHS Improvement to revisit NICE safe staffing work on acute and maternity wards
Chief nursing officer had said NICE guidance would not be re-examined by NHS
Critics say move will confuse providers and risks undermining evidence based work
NHSI has eight "safe and sustainable staffing" committees
NHS Improvement has been accused of "undermining and dismantling" official safe staffing guidance after HSJ learned it is revisiting work already completed by NICE.
Senior sources close to the work at the regulator have told HSJ it is planning to publish safe staffing guidance for acute inpatient wards and maternity services – despite a pledge by NHS England's chief nursing officer last year that this would not happen.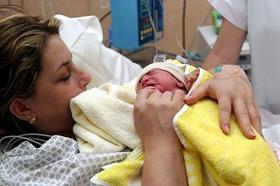 HSJ was told the action risks confusing hospitals and undermining the guidance published by the National Institute for Health and Care Excellence following the Mid Staffordshire Foundation Trust public inquiry.
NHS England CNO Jane Cummings said in a letter to providers on 11 June 2015: "Nothing we are doing changes the NICE guidance that has already been issued… The next phase of the NHS's role in this area is focusing on new care areas and will not involve going back on the guidance already published."
HSJ has learned NHS Improvement has established eight committees to draw up new staffing guidance under the title of "safe and sustainable staffing" (see box below).
The groups have met a handful of times since the start of the year.
In 2014 NICE published its guidance for acute wards, which established the evidence based risk to patient safety when nurses care for eight or more patients, although it avoided recommending a mandated minimum ratio. It published guidance on maternity services in February 2015.
Last year the government and NHS England halted NICE's safe staffing work, a key recommendation of the Francis inquiry, shortly before it was to publish completed guidance for accident and emergency departments, which did recommend minimum nurse to patient ratios. This report was leaked to HSJ in January.
Only the acute ward and maternity guidance remained as official documents for NHS hospitals to consider.
One senior source close to the work said: "The goal is no longer to think about safe staffing but safe and sustainable staffing, in other words only what can be done within budget, as if that is acceptable.
"Reviewing adult and maternity surely risks undermining and dismantling the NICE guidance, which was more evidence based than this work could ever be. Not only have we moved backwards, all the goalposts have shifted."
They said there was "absolute determination" to avoid including any specific staffing numbers in the guidance being developed.
National bodies wrote to NHS trusts in October saying the 1:8 nurse to patient ratio highlighted by NICE should not be "unthinkingly adhered to", despite evidence showing harm could occur when nurses care for eight or more patients.
Another senior source within NHS Improvement told HSJ: "This is about revisiting NICE's work. The expertise on these committees is primarily around nursing.
"It certainly runs the risk of confusing people and the committees are progressing their work without really having a clearly stated idea of how it articulates with the NICE guidance and there is a significant danger that will affect what the output is.
"It is deeply ironic and says something about the NHS when the one to eight ratio is seen as such a threat. It was initially intended to mark out the extremes of what is tolerable for safety and if achieving even tolerable staffing creates such alarm it says something about the parlous state we are in."
Mark Radford, chief nurse at University Hospitals Coventry and Warwickshire Trust, chairs the committee for maternity services and defended its role. He said: "This enhances the NICE work. The maternity work stream is examining all evidence to support safe and effective staffing of maternity care."
He said his committee had considered NICE's work and would also include other professions such as doctors, allied health professionals and midwives. "Our work looks to draw upon this holistic view to ensure principles of safe staffing are articulated to the NHS," he added.
Susan Osborne, chair of the Safe Staffing Alliance and a former nursing director, said she was worried about the effect of the new guidance. "Instead of recognising what the actual need is for nurse staffing and creating a three to five year plan to meet those needs they just keep fudging it by producing more guidance based on hardly any new evidence. It is just brushing it all under the carpet," she said.
Refreshed guidance on safe staffing from the National Quality Board was also due to be published in March this year but has been delayed for unknown reasons.
NHS Improvement was approached for comment but had not replied in time for publication.
NHS Improvement's safe staffing committees and chairs
Emergency care – Pauline Philip, chief executive, Luton and Dunstable Hospital FT
Mental health – Ray Walker, chief nurse, Mersey Care NHS FT
Learning disability – Oliver Shanley, deputy chief executive, Hertfordshire Partnership FT
Community services –Crystal Oldman, chief executive, Queens Nurse Institute
Maternity services – Mark Radford, chief nurse, University Hospitals Coventry and Warwickshire Trust
Children's services – Michelle McLoughlin, chief nurse, Birmingham Children's Hospital FT
Adult acute inpatient wards – Hilary Chapman, chief nurse, Sheffield Teaching Hospital FT
Care home sector – Trish Morris-Thompson, chief nurse, Barchester Homes