NHS Pay Review Body warns government action is needed on pay policy
Ministers told the lack of a people strategy means workforce issues being neglected
One per cent pay rise recommended for all NHS staff
Ministers have been warned by the NHS Pay Review Body that action will need to be taken on staff pay restraint and that workforce planning has been "neglected".
The body's annual reports have recommended a 1 per cent pay rise for Agenda for Change staff and doctors and dentists, which is in line with the government's restraint policy.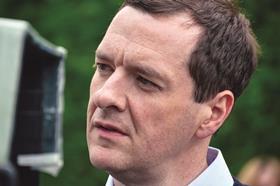 However, in an unusual move the PRB has effectively warned the government the road is running out for its policy, which has been in place since 2010. It also criticised the lack of an NHS people strategy, which it said was leading to workforce issues being forgotten.
The reports, published today, said: "It is clear that current public sector pay policy is coming under stress. There are significant supply shortages in a number of staff groups and geographical areas. There are widespread concerns about recruitment, retention and motivation that are shared by employers and staff alike. Inflation is set to increase during 2017 compared to what was forecast, leading to bigger cuts in real pay for staff than were anticipated in 2015, when current public sector pay policy was announced by the new UK government.
"Local pay flexibilities to address recruitment and retention issues are not being used to alleviate the very shortages they were designed to address. Our judgement is that we are approaching the point when the current pay policy will require some modification, and greater flexibility, within the NHS."
The PRB, made up of independent experts who advise the government each year on pay awards for the NHS's 1.4m staff, said pay mattered in terms of whether the NHS was seen as attractive by staff.
It said: "Potential future staff will be more sensitive to pay than existing staff are. The impact on supply of the changes in student funding in England is still uncertain, but there is a risk of an adverse impact and early signs of falls in application numbers. Take-home pay is important for existing NHS staff and many saw a cut in their take-home pay in cash terms in 2016-17, whilst at the same time their workloads were increasing."
Although the Five Year Forward View said pay restraint couldn't continue indefinitely, the PRB warned: "There is no people strategy for the NHS linked to the delivery of the Five Year Forward View in England, which is leading to workforce issues being neglected, with a piecemeal and short-term approach to the role of pay and inertia at local level."
Danny Mortimer, chief executive of NHS Employers, said: "Employers are facing unprecedented financial and service challenges, and managing pay costs remains an integral part of meeting these challenges. NHS organisations have developed their financial plans on the basis of a continuation of the government's ongoing public sector pay policy of 1 per cent pay awards, together with payment of annual increments.
"Employers understand that a continuation of pay restraint over the longer term is of growing concern to our workforce; we will continue to work with trade unions to explore how the overall value of the NHS employment package offer can be maximised within the current constrained position."
Christina McAnea, head of health at Unison and chair of the NHS staff side council, described the 1 per cent award as "derisory", but added that the government had tied the hands of the PRB.
She said: "This deal amounts to less than £5 a week for most midwives, nurses, cleaners, paramedics, radiographers and other healthcare staff. As the PRB itself admits, it can no longer prevent health employees' pay falling way behind wages in almost every part of the economy.
"Without the cash to hold onto experienced employees, the NHS staffing crisis will worsen as people leave for less stressful, better rewarded jobs elsewhere. This can only be bad news for patients."
Royal College of Nursing chief executive Janet Davies added: "Tens of thousands of nursing jobs lie vacant today and the Government missed the opportunity to stop that getting worse."
In a statement to Parliament, Jeremy Hunt said the government accepted the PRB reports for Agenda for Change staff and doctors.
The PRB also recommended a 1 per cent increase to higher cost area supplements for Agenda for Change staff. The increases will be on top of any incremental pay awards. The Doctors and Dentists Review Body also recommended the government consider targeting future pay awards and asked for evidence on early retirement in future reports.